Retailers have been warned to get a grip on the growing "image problem" facing the sector's contentious employment practices.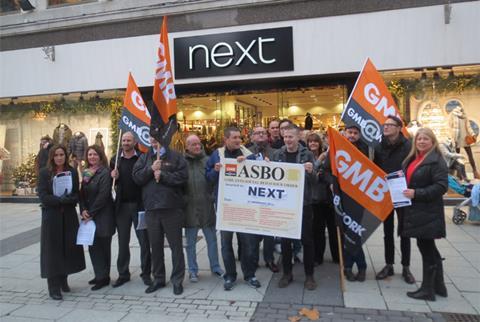 The call came despite the election of a Conservative government with a pro-business agenda.
Experts, including branding and legal professionals, have urged retail chiefs to address perceptions that contentious employment practices, such as zero-hours contracts, are ingrained in the sector.
Retail behemoth Next was the latest business to become embroiled in a scandal when this week it was accused by unions of unfair treatment of staff by no longer paying overtime on Sundays.
The debate around controversial zero-hours contracts, propelled by Sports Direct's use of them, continues, and some fear the industry has been tarnished by the practice.
Zero-hours a political weapon
Zero-hours became a political weapon in the run-up to the election and Labour had proposed to ban them, if elected.
Branding guru Neil Christie, managing director of Wieden + Kennedy, which works with Tesco, told Retail Week: "Retailers have an image problem and there's an assumption their staff are badly paid and poorly treated."
Andrew McGuinness, boss of PR agency Freuds, believes retailers need to get on the "front foot" because they are being "under-credited for the work they do" in employing large numbers of people, and enabling clear career paths from the shopfloor to the boardroom.
Dixons Carphone boss Sebastian James said the number of people employed in retail makes the sector a target for issues such as the living wage.
James said: "It is up to the industry to solve the problem that everyone in the country has the wage they need to support their families.
"We will not solve the perception issue until we bridge the gap with over-inflation pay rises."
Retail had a bashing
BHS boss Darren Topp said "retail has had a bit of a bashing" over employment practices such as zero-hours.
He said: "We've just got to sell our case a bit more. Retail is one of those jobs where you can start on the shopfloor and end up in the boardroom."
Kirsty Rogers, an employment lawyer at DWF, said there is a gap between perception and reality. Her clients in the care sector have said staff are migrating to jobs in retail because of better pay.
She added changes at Next were necessary because paying some staff extra on Sundays was an "archaic" practice that was not fair on other staff.
Mick Rix, national officer with responsibility for retail of the GMB union, believes Tesco is handling consultations about staff's employment packages "in a more humane way".
Rix said: "The Next board needs to start showing a more humane attitude and needs a cultural shift. Retailers such as Asda and B&Q do things right and they are also very conscious of the impact of changes on their colleagues even though they have to make difficult decisions because of competition in the market place or new technology coming in."
An ICM poll conducted for Retail Week in April revealed that shoppers are influenced by retailers' employment practices. It found that almost half (46%) of consumers would be deterred from shopping with a retailer that does not pay its staff the living wage.
It also found that more than one in five people believe zero-hours contracts are used by most retailers. However, the British Retail Consortium said there is little proof of contracts being widely used by many retailers beyond Sports Direct.
BRC external affairs adviser John Munro said: "We haven't found any evidence that they are widely used in the industry, the numbers point in completely the opposite direction."
He added retailers needed to shout louder about the career opportunities available.
"Retail is the one of the most meritocratic industries around," he said.
"We have to continue to make the case vocally why a career in the industry is a good thing."