PAID FOR POST
More voices from the retail industry
One in five retail workers plans to leave the industry, but that's just the tip of the wellbeing crisis in retail, says Retail Trust chief executive Chris Brook-Carter.
More than eight out of 10 retail workers experienced a decline in their mental health in the past year and 20% now plan to leave the sector (33% at larger retailers). Meanwhile, more than half of line managers feel ill-equipped to deal with their team's mental health issues and a quarter of them also plan to leave.
This shocking data was collected from more than 1,500 retail workers for the Retail Trust's latest Health of Retail report, launched to help us understand the challenges facing people working in the industry and to help us direct employers in supporting them.
It found that concerns around finances, rising levels of customer-led abuse and deteriorating mental health coming out of the pandemic has led to a wellbeing crisis in retail.
It discovered that over-burdened line managers desperately need more support to help their teams through this crisis.
And it shows that the future of the sector itself is facing huge challenges as we exit Covid and struggle with the cost-of-living crisis.
Standing at a crossroads
Further data, released at this year's Retail Week Live when we partnered with Microsoft to 'hack' the happiness of the industry, found that younger retail workers aged 16-29 are the unhappiest.
This could lead to an exodus of talent as the next generation of shop managers and head office staff desert the sector rather than develop their careers from the shopfloor up.
This all poses a serious long-term challenge when it comes to attracting and retaining staff. Perhaps one of the most serious in the Retail Trust's entire 190-year history.
I strongly believe a retail sector united around the health, happiness and hope of its people can create wide-ranging, lasting, social and economic change.
"I strongly believe a retail sector united around the health, happiness and hope of its people can create wide-ranging, lasting, social and economic change"
Their health is intrinsically linked to the health of the entire industry. Their happiness underpins the perception not only of individual businesses but the cultural image of the sector. And their hope for their future is fundamental to our collective hope to see UK retail evolve, survive and thrive.
We stand at an important crossroads. We know the retail industry is committed to improving workplace wellbeing as more businesses than ever have joined forces with the Retail Trust in the past year to help to do so.
However, our research shows there's still a clear and worrying gap between how retailers think their employees are feeling and the stark reality.
Our Health of Retail report does not make for easy reading for anyone working in the sector. It may show how far the industry has come in a year, but it also fires a warning shot that this journey has only just begun.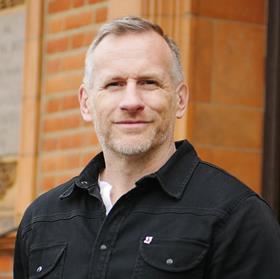 Chris Brook-Carter is chief executive of the Retail Trust

The Retail Trust is a registered charity that aims to support those working in and retired from the retail industry in the UK.
View full Profile