Food retailers strive to build a large and loyal customer base, but what exactly is loyalty and where is it headed?
Grocery retailers that consider shopper loyalty in every phase of the customer journey are best placed to survive and thrive in a sector populated by such competitors as Amazon and Ocado.
But what exactly is 'loyalty'? And what actions can retailers take to improve loyalty in their customers?
These questions led Precima to take a fresh look at the topic of loyalty in our Preparing for the Future of Grocery Shopping survey of 3,000 consumers and 200 food retailers.
1. Divided loyalty is the new normal
Shoppers believe they are loyal – and have a desire to be loyal – but do not actually behave in a loyal way, because not all of their needs are satisfied by their primary grocery store.
Eight in 10 shoppers say they typically divide their grocery shopping among two or more retailers each week.
If more than 80% of shoppers split their purchases among multiple grocery retailers, how can we define who is 'loyal'?
If more than 80% of shoppers split their purchases among multiple grocery retailers, how can we define who is 'loyal'?
Shoppers may be loyal to certain departments in your store, or the type of shopping trip, but not to your store overall.
2. It's not just about the deal
Shelf prices matter a lot, but shoppers tell us they value product quality equally and great service performance nearly as much.
Expectations have shifted in part due to online ordering, personalisation and rapid delivery.
3. Loyalty has a different meaning to younger demographics
Younger generations have different attitudes about loyalty than their parents.
Personalised offers, ecommerce and digital engagement can be more important to millennials than price.
Earning shopper loyalty requires retailers to understand and satisfy shopper needs better than the competition.
In the future, loyalty will not be evenly distributed
For most shoppers, loyalty matters not just with respect to their primary food store, but very likely to the second or even third retailers they visit.
What is wrong with the value proposition of the primary food store, such that shoppers feel they must visit other retailers to have their needs met?
Maintaining a loyal shopper base remains the most effective way to compete and grow. Loyalty has to be earned, consistently.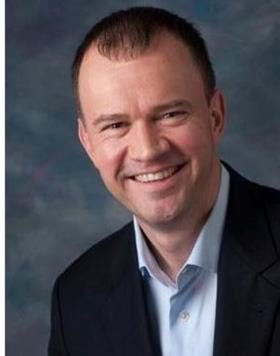 Graeme McVie is chief business development officer at Precima
Click here to download Preparing for the Future of Grocery Shopping


Precima, a Nielsen company, is a global, innovative data science company that helps retailers turn shopper insights into strategic advantage. Our solutions leverage the full power of customer-centric retailing to drive transformative change across your business. For more information: www.precima.com