PAID FOR POST
More voices from the retail industry
With consumer expectations continuing to shift upwards, EY's global retail leaders Thomas Harms and Michael Renz examine a trio of techniques to ensure retailers stay ahead.
The experience of the pandemic has redefined what consumers expect of the retailers they buy from.
They want to be in control of the entire buying experience, choosing how they shop, where they spend their time and whom they trust.
The result? Their expectations of retailers have risen. But retailers' ability to influence them has declined.
In response, many retailers are seeking a different role in consumers' lives, engaging them through new channels, storytelling and innovative services.
"Retailers will need to go beyond traditional customer-centricity and tap into new value by delivering the right mix of invisibility, indispensability and intimacy"
The three consumer demands
To win in the post-pandemic landscape, retailers will need to go beyond traditional customer-centricity and tap into new value by delivering the right mix of invisibility, indispensability and intimacy.
We've termed this the 'Three I's experience framework' with each mirroring a different consumer demand:
Invisibility – "I want my life to be easier"
Indispensability – "I want my life to be improved"
Intimacy – "I want my life to be fulfilled"
Past approaches to technology won't be enough to unlock the full power of these three value propositions.
The pace and scale of the transformation needed will require retailers to deploy emerging technologies, in turn demanding new approaches to solution and talent development.
They'll also need to collaborate closely across their technology ecosystems, breaking from the transactional relationships of the past.
The best of both worlds
Of course, retailers are not new to technology-driven disruption. But while technology is now blurring industry boundaries and opening up new possibilities, predictions of the death of the physical store have failed to come true.
In fact, the EY Future Consumer Index finds that consumers want the best of both worlds, with 55% saying they actively decide not to shop online because they feel they lose control of the purchase and 45% mixing online and in store for grocery shopping.
What's more, 58% shop in bigger stores for more choice, consolidating multiple shopping trips into one weekly physical shop.
The implication? We're heading towards a hybrid future where there's room for both physical and digital channels, and the boundaries between the two are less distinct. But whether shopping happens online or in store, digital technology will be pivotal in enabling it.
So it's hardly surprising that the EY Reimagining Industry Futures 2022 study confirms the rising pace of digital transformation in retail.
Some 75% of retailers say Covid-19 has accelerated their digital transformation and 71% they are increasingly interested in using 5G and the internet of things to improve supply chain visibility and management.
A trio of tactics
Against this background, how can retailers ensure their technology is future-fit? We've identified three key steps:
Ensure the right infrastructure is in place to support the technologies you apply. Don't just bolt emerging technologies onto legacy infrastructure – that will only slow things down.
Work closely with technology partners to ensure you stay relevant. Software and technology will need to be constantly updated to keep pace with developments.
Consider all technologies while planning for the future. Many respondents to our Reimagining Industry Futures survey didn't see blockchain and AR/VR as relevant. They soon might.
Retailers have a window of opportunity to reinvent their customer experience to meet changing consumer expectations. Technology will be key to achieving this – at every touchpoint and via every channel.
To learn more, check out our point of view on this topic.
Thomas Harms is global retail leader at EY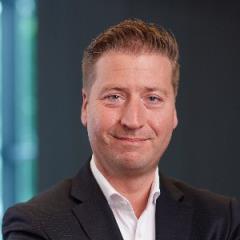 Michael Renz is global retail technology leader at EY

EY exists to build a better working world, helping to create long-term value for clients, people and society and build trust in the capital markets. For more information about our organisation, please visit ey.com.