PAID FOR POST
More voices from the retail industry
In 2019 retailers should focus on digitising the store via mobile technology if they want to win the customer experience battle.
Making predictions is always a risky move, but it is safe to say retailers should focus on one specific trend that is essential to prioritise in 2019; that is to create digitally enabled physical stores by implementing the right mobile technology in the space between physical and digital shops.
New year, same concerns
When it comes to implementing technology across shops, retailers can often find it difficult to know where to start. This usually ends with either a piecemeal approach that does not fit the wider business strategy or excessive amounts of money being invested in only one type of technology.
Forward-thinking retailers should focus on building a robust mobile technology platform. With the right device and device management solution, this platform will become the foundation on which retailers bridge the gap between their offline and online commerce.
Blended retail – best of both worlds
Despite many market commentators predicting a future with fewer physical stores, this is not an outcome that is going unchallenged. There is already some exciting work being done by retailers around the world, relying on making the most of the intersection between walk-in and digital spaces.
One example is taking photographs of customers in store that are then used to overlay merchandise such as clothes and glasses displayed on mobile devices. Another is being able to provide skin analysis apps that offer personalised recommendations to customers buying beauty products.
Physical and digital platforms both offer something the other can't, so integrating the best of both will help provide an outstanding shopping experience. The most successful retailers in 2019 will be those that enable their employees to provide the best interactions for customers.
Agility through an MDM solution
The need for a solid mobile technology platform to build this blended retail world is essential. With new technologies and functionalities constantly emerging, retailers will be able to easily roll out new features on the managed devices across shops through a robust MDM programme.
Having such a programme, retailers will become more flexible and agile to evolve, which will eventually help win over customers.
Many editorials this time last year were predicting the death of the high street, but these were clearly off the mark.
What the industry has seen instead is the move towards a new digitally enabled physical space. Next year this trend will continue, but it won't be for every retailer – only the ones best prepared with the right mobile technology platform will succeed.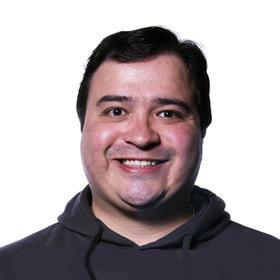 Aaron Hix is senior manager for global business development at Jamf

Jamf, the standard in Apple Enterprise Management, extends the legendary Apple experience people love to businesses through its software and the largest online community of IT admins focused exclusively on Apple in the world, Jamf Nation. Jamf manages Apple devices, connects Apple users and protects Apple devices from cybersecurity threats. To learn more, visit jamf.com.