PAID FOR POST
More voices from the retail industry
With customer expectations continuing to evolve in a digital-first world, Okta's Ian Lowe examines how identity and access management can help UK retail brands stay ahead of the curve
With one in three people claiming they would leave a brand they love after just one bad experience, according to a PwC report, retailers are working harder than ever to keep their customers happy.
The trouble is, customer expectations regarding how and where they shop online are evolving rapidly – and the fact that they're bombarded with hundreds or thousands of digital ads every day makes it critical for brands to differentiate themselves via digital experiences.
Simple, frictionless digital experiences are key
Have you ever tried typing a complex password using a gaming console controller or tv remote?
Imagine if you could just use your face or voice instead. Why is it that for every new app/website we must create a new account, using the same information that we've used for countless other apps/sites?
By taking an identity-first approach, you can quickly replace today's painful sign-up forms and ubiquitous login boxes with user-centric experiences that favour convenience (without sacrificing security or privacy) and are built on trust.
This will remove friction and deliver a uniquely great experience that elevates your brand and raises customer expectations in the market, forcing the competition to play catch up. And until they do? More customers — and higher conversions — for you.
Personalisation is paramount
Alongside speed and efficiency, 66% of customers expect companies to understand their unique needs and expectations, according to research from Salesforce.
They no longer accept being another number waiting in line and will reserve their loyalty and trust for the brands that both know and recognise them.
Serving them with their favourite items or preferred seating options is no longer enough to separate one brand from the next – and retailers must show they're willing to go that extra mile to keep their customers happy.
By unifying customer identities across all channels, a modern, agile identity platform makes it easy to connect every technology in their complex environment.
This way, retailers get a unified view of identity and a clear understanding of their customer, creating seamless omnichannel experiences that give customers the freedom to shop however and wherever they like.
Embracing this strategic approach to identity provides key insights to help you monitor how customers prefer to log in and shop online. This allows you the opportunity to give your customers what they want before they know themselves.
A balance between security and usability
In today's highly volatile cybersecurity landscape, customers want full assurance that all their data is safe.
While many customers are willing to share aspects of their digital identity in exchange for greater convenience and more personalised services, in a recent survey we ran, 57% of consumers said that they held us, the organisations they deal with, responsible for their personal data.
The challenge, then, is how do retailers protect their customers' data and secure their access without layering on friction?
By placing identity first and at the heart of every digital experience, retailers can quickly improve the speed of login transactions on a global scale to millions of users with ease.
With features such as social login and authentication without passwords, brands help streamline the user experience for every customer, while apps like multi-factor authentication, bot detection and brute force protection secure every login and build trust with every interaction.
For more information on how identity is changing the face of retail by helping organisations create the seamless, secure digital experiences modern customers love, schedule a call with one of our friendly advisors or download our free infographic.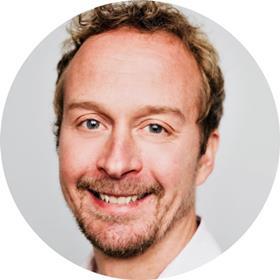 Ian Lowe is director of industry solutions and marketing EMEA at Okta
In his 19-year career, Ian Lowe has become a recognised product marketing and sales enablement leader, having created and launched successful cloud-based identity and access-management solutions used by top technology firms, financial services organisations and governments around the world.

Okta is the leading independent provider of identity for the enterprise. The Okta Identity Cloud enables organisations to securely connect the right people to the right technologies at the right time. With more than 6,500 application integrations, Okta customers can easily and securely use the best technologies for their business.