PAID FOR POST
More voices from the retail industry
With an identified range of 15 marketing emotions, Persado shows brands how to take their relationships with online shoppers to the next level.
Urgent, urgent…
Here's a digital marketing fact that might surprise you – 60% of the response to your marketing content comes not from your discount or product description, but from your ability to target the specific emotions that resonate with that particular audience.
Emotionally driven campaign content propels the highest response rates. So finding and using the right emotional voice needs to be top of mind when developing your marketing campaigns.
The most used emotion by marketers to try to drive response? Urgency. Guess what? AI says that consumers hate it.
Why emotions matter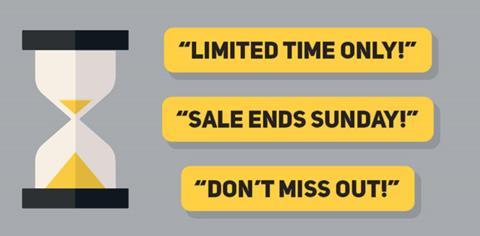 Persado analysed a database of more than 8,800 digital marketing campaigns, garnering over 100 billion unique digital impressions and the results showed that emotional language was found to outperform every other language element such as formatting/symbols, word and phrase the positioning, the call to action language, and the offer/product description.
Tired of being mere marketing targets and demographics, online shoppers are demanding something new and different from brands. No longer content to have just 'one night stands', consumers want their brands to communicate with them in more relevant, personal and emotional ways.
A deeper look at urgency
Persado isolated and tested the urgency emotion — a favorite of the retail industry. Copywriters and digital marketers may be surprised to learn that consumers don't respond well to being alarmed into buying on a deadline; they find the emotion of urgency alarming and off putting. Urgency also has a very toxic effect on building customer relationships because it's the opposite of intimacy or consideration.
Helping generate the right emotional language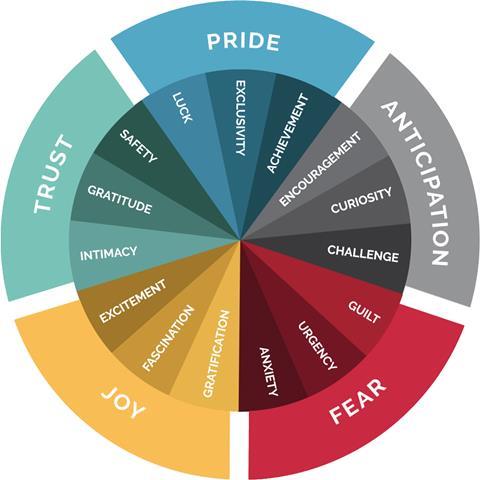 Urgency is just one of 15 emotions that Persado has identified. Our ability to craft messages based on an emotional ID for your customer base — and over time for each and every one of your customers individually — allows you to market with empathy and relevance.
Session: the use of AI to scale stronger and emotional customer relationships
Join us from 9.55 am to 10.15am on day one on the Discovery Stage at Tech. by Retail Week (September13 ) to learn how retailers are pioneering AI technologies to gain a deeper understanding of the people they serve, resulting in experiences that are more relevant, personal, emotional, and ultimately rewarding–for customer and company alike.
Are your email campaigns measuring up?
Persado wants to provide you with a personalised analysis of your email campaigns, which will help you identify which emotions you use most and which are most effective with your audience.
It's free, and there is no obligation. Sign up here.
As general manager of Persado in the UK, Maria Flores Portillo oversees the adoption of Persado's artificial intelligence platform, which generates 'smart content' for brands – the precise words, phrases, emotions and images designed to inspire action.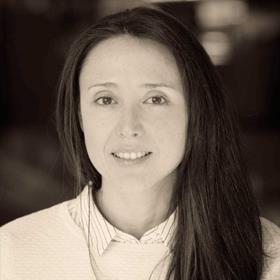 Persado enables marketers to generate emotional language that connects with each consumer at scale.