PAID FOR POST
More voices from the retail industry
BT Wi-Fi's retail account director Janet Johnson explores how developments in Wi-Fi connectivity lay the groundwork to reimagine the high street experience.
One of the biggest developments in retail is the ever-present mobile phone, with up to 70% of shoppers now having a Wi-Fi-enabled device in their pocket.
Constantly connected consumer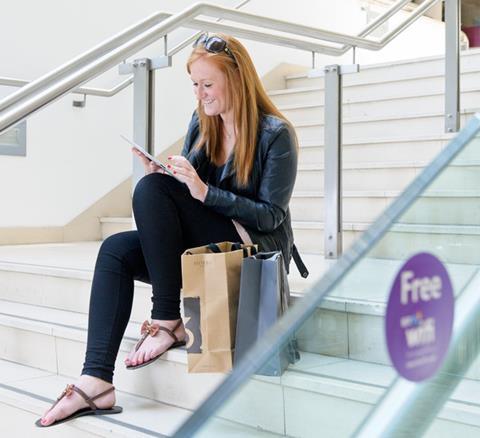 Retailers can see this as a threat (with 27% comparing prices at other stores) or an opportunity to add a new digital dimension to the in-store experience.
At least a third of consumers are regularly using in-store Wi-Fi for activities specifically related to the shop they're in. They're either finding out more about items while shopping or looking online for discounts and offers.
With this insight, retailers can further engage a huge number of their existing customers through digital means.
Extending the customer experience into digital for a third of visitors could be ground-breaking for high street retail.
One-to-one conversations
From the moment consumers log on to Wi-Fi and share their email address, or log in via social media, tentative permission has been given to start a conversation.
In fact, 37% of consumers are willing to give their email address to access free public Wi-Fi.
It's the beginning of an exciting new dynamic between consumer and retailer.
"37% of consumers are willing to give their email address to access free public Wi-Fi"
If retailers can strike the right balance with interactions that empower consumers and give them the information they need, they're far more likely to create loyalty and future transactions.
Security and trust
Trust is at the heart of every customer-retailer relationship. However, the biggest attitudinal barrier for consumers sharing their data is security – with 36% ranking it as their number-one concern for public Wi-Fi.
To alleviate customer concerns about how their data is stored and used, a retailer needs to choose a secure and trusted Wi-Fi provider.
While valuable data is being captured, a brand's reputation is at stake if this data is shared.
Now's the time for the connected store
Integration of Wi-Fi offers an opportunity for retailers to innovate and draw consumers back in-store.
"BT Wi-Fi don't sell on customers' data, unlike other providers, so customers will trust and be encouraged to use your Wi-Fi"

Rob Payne, sales director, BT Wi-Fi
However, the opportunities don't stop at customer experience; retailers can also benefit operationally from wireless-enabled technology.
From smart inventory tracking, to real-time buyer analytics and dynamic digital signage; the future of the high street lies in the connected store.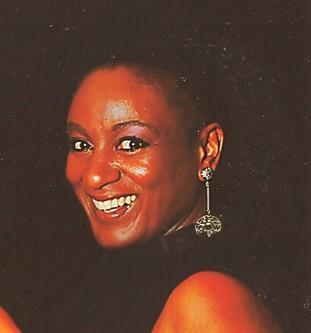 Janet Johnson
is retail account director at BT Wi-Fi. She has worked in the IT industry for more than 30 years and has been a Wi-Fi specialist for the past six years, managing BT Wi-Fi's contracts with existing major retailers and partnering with new brands in this space.

BT Wi-Fi is the UK's first and largest public Wi-Fi provider, with more than 5 million hotspots.