PAID FOR POST
More voices from the retail industry
With the pressure now on across the sector to deliver the most successful Christmas possible, nShift's Lars Dige Pedersen examines four ways retailers can excel when it comes to the last mile
This year's peak season brings the opportunity for many omnichannel retailers to end a challenging year on a high. With inflation easing and interest rates stable, retailers can perhaps allow themselves a degree of optimism that spending will be strong.
Yet retailers cannot rest on their laurels. The ones that can get their products into customers' hands, and offer the best experience in doing so, will fare best.
How can retailers ensure their peak season is more golden goose than Christmas turkey? Here are four things to think about:
1. Make deliveries a moment of truth for customers
Deliveries are a key stage in the customer relationship. Get the experience right and retailers stand to enjoy higher conversions, increased customer loyalty and repeat purchases.
On the other hand, delays, missed deliveries and lost or damaged items can mean hard-won customers don't return. Three-quarters of consumers will abandon retailers over poor delivery service.
A choice of delivery options is becoming table stakes for many customers – and so it improves conversion rates for retailers. At the same time, having a variety of carrier partners to call on at busy times means retailers can dispatch more packages. And that means more revenues.
2. Use deliveries as a marketing opportunity
Customers are at their most engaged with retailers when they are awaiting their order. They are twice as likely to open messages relating to their deliveries and with the right prompting, are more likely to make additional purchases.
Retailers can tap into this part of the journey by including marketing messages that will increase sales, drive in-store footfall and broader brand engagement.
3. Minimise emissions in the last mile
As environmental concerns become more important for consumers, they are gravitating towards products and brands they see taking steps to reduce their impact.
A growing number of customers expects retailers to offer low- and zero-emissions delivery options as part of their standard checkout. With the right software, these can easily be integrated.
Customers also expect to see what progress retailers are making in minimising their environmental footprint. Tracking emissions data at the individual shipment level can enable retailers to set realistic emissions reduction targets and clearly communicate their net-zero progress to customers.
That's a win-win-win: for the retailer, their customers and the planet.
4. Use returns strategically
Customers expect simple, flexible returns policies. But terms that are too lenient – for example, offering immediate cash refunds to everyone – can lead to significant losses. Retailers can minimise these losses by using tools that enable them to tailor returns offers to different customer groups.
These might include recommending alternative products for exchange or inviting customers into stores to see different options for themselves. In the case of customers who egregiously abuse returns policies, retailers might choose to charge a collection fee.
The same tools can help retailers ensure returned items get back on the shelves without delay – so they have a second chance at generating revenue. The right returns process will help convert 30% of returns into exchanges, minimising the damage to profit margins.
With consumers still feeling the pinch of the cost-of-living crisis, retailers must be at the top of their game to win over customers and capture revenues. The right planning and investment – particularly in the all-important delivery process – can provide a solid foundation for sustained ecommerce success.
There is no silver bullet but getting all the right elements of a delivery management system working in harmony will deliver greater sales and build more loyal customers. Find out more about how nShift can help ecommerce and multichannel retailers create more effective delivery options.
Dr Lars Dige Pedersen is the CEO of nShift, the global leader in parcel delivery management and shipment software.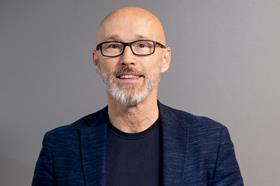 nShift is a global leading provider of cloud delivery management solutions enabling frictionless shipment and return of almost one billion shipments across 190 countries annually. nShift's software is used globally by ecommerce, retail, manufacturing and third-party logistics (3PL) shippers.
View full Profile