PAID FOR POST
More voices from the retail industry
David Turner, senior director EMEA marketing at Oracle NetSuite, explores what today's customer is looking for both online and offline.
Today's customer, above all, demands seamless and relevant experiences.
They want to move effortlessly across online and offline channels from initial contact to purchase and beyond.
Along the way, they expect the retailer or brand to know their interests and preferences, and use this to provide consistent, timely, relevant and personalised engagement.
In essence, it's about a data-driven experience.
"To compete today, businesses must establish the right technology foundation first"
However, building this kind of outstanding customer experience requires businesses to overcome the fallout of historic IT decisions, which have resulted in incremental purchases of siloed, on-premise, channel-specific solutions.
To compete today, businesses must establish the right technology foundation first.
Initiating a one-system approach across the organisation will create a crucial single source of the truth for customer, order and inventory data.
Retailers should also be wary of the temptation of point-solutions and quick fixes that will only have a short-lived impact and add greater cost and complexity in the long term.
Here are four key elements for the ultimate customer experience:
1. Be relevant
Gone are the days of blasting the same email to everyone in the customer database.
The engagements a retailer has with shoppers must be relevant, based on what they know about someone.
A single view of a customer's shopping preferences and past purchase data make offline and online engagements relevant and personal.
A seamless, consistent and personalised experience is not about front-end, customer-facing systems, however.
It's about having the right foundational back-end system in place to create a single source of the truth for customer, order and inventory data.
2. Be accurate
Don't lie. Driving traffic to a website or encouraging in-store visits via email promotions for unavailable products tarnishes brand reputation.
Instead, retailers must get a single view of organisation-wide inventory visibility to accurately plan and deliver to customers.
3. Be timely
Customers use multiple channels as they enquire, consider and purchase products and services.
With a 360-degree view of cross-channel customer information, retailers can deliver the right message at a precise time and over the right channel to engage customers throughout their shopping journeys.
4. Be consistent
When shoppers engage with a brand, they don't see channels.
They expect the same engagement on the website, on their mobile device, in-store, with chatbots or when they contact a call centre.
With a single version of customer, item and order data, businesses can deliver consistent engagements across all these touchpoints and sales channels.
For more on how to build the ultimate customer experience, download the full report by Oracle NetSuite here.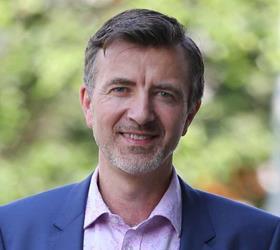 David Turner, senior director EMEA Marketing,
Oracle NetSuite
An international marketing professional with 25 years' experience, David heads EMEA marketing for Oracle NetSuite, the cloud ERP suite for growing companies, including retailers.
He is actively involved in driving the company's rapid international expansion across EMEA both directly and with partners, and growing its penetration of existing markets.
He has previously held senior global roles in UK, Dutch and Indian business software companies, including global head of marketing for Unit4 and Coda.
He was involved in founding and building a cloud software company, growing companies organically and through acquisition, and turning around an international software company from near-collapse to a stock-exchange listing and subsequent acquisition.
A science graduate, he started his career as a technology journalist in the UK and Australia.

Oracle NetSuite Global Business Unit, a wholly owned subsidiary of Oracle, provides a suite of cloud-based financials/enterprise resource planning (ERP) and omnichannel commerce software that runs the business of companies in more than 100 countries.