PAID FOR POST
More voices from the retail industry
Ensuring that companies have the resources to recover is crucial, says Alex Marsh, head of Klarna UK.
It has been a monumentally difficult year and a half for retail as the pandemic unexpectedly shut the country down.
Small and medium-sized enterprises (SMEs) are at the very heart of our economy; yet it's clear that they still grapple with the inevitable long-lasting impacts of the pandemic. As such, fear of business failure is rife.
"Nearly a quarter of SME retail owners aren't confident that their business will survive the next six months"
In our recent survey of more than 500 retail SME leaders, designed to understand the experiences they faced last year and their priorities for the next, we were concerned to see that nearly a quarter (24%) of SME retail owners aren't confident that their business will survive the next six months.
However, as we grow out of the pandemic and the green shoots start to bud, we must give our business leaders the resources to regain their pre-pandemic confidence and thrive once more.
Getting SME retailers back in business
After the past 18 months, getting businesses back on their feet again is a key priority. However, this is easier said than done, with dwindling confidence about future growth being a major factor. And with confidence at such a low point, there is no more crucial time to call for support.
Supporting businesses to regain or exceed pre-pandemic levels means working with business owners and their staff to ensure they have all the necessary tools required to succeed in this changed world.
This support comes in many different forms, whether that's boosting awareness with advertising, office space to bring together team members to boost morale and spark creative ideas, or acquiring more customers to simply learn how to maximise opportunities.
Businesses are nothing without their leaders and the teams that support them, so providing training that's accessible will ensure that our budding and established SMEs feel equipped to rebuild and propel their business to new heights as we enter our new phase of growth.
Providing necessary training
Supporting those at the backbone of our economy goes beyond monetary relief and promotional support.
While having an injection of funds and increased advertising can certainly be crucial and effective, empowering staff with the necessary training to boost their skillset is paramount; staff expertise is irreplaceable.
"An opportunity has emerged for leading voices in the retail sector to impart knowledge to their smaller counterparts"
Still, both employee confidence levels and training in the post-pandemic landscape are low. For instance, 25% of SMEs believe staff do not know where to go to access relevant training. And, with training accessibility being so substandard, it is unfeasible to expect SME retailers to grow to their full potential.
Instead, small businesses can develop employee capabilities through training webinars, designed to cover wide-ranging business themes linked to their respective sectors.
The past 18 months have certainly been difficult for businesses and individuals alike. Therefore, in addition to financial support, an opportunity has emerged for some of the leading voices in the retail sector to impart knowledge to their smaller counterparts, providing them with the necessary skills for achieving future success and driving our economy forward.
Klarna has launched its £3m SME Support Package, giving 100 retail SMEs access to crucial support across different elements of their business. Please apply here. Applications are open until September 8.
Klarna has also launched its Accelerator Programme, which will feature a series of free training webinars constructed to cover several business leadership themes. Among the speakers are Shopify, WeWork, Global-e, Dotdigital and more. You can find more details here.
Alex Marsh is head of Klarna UK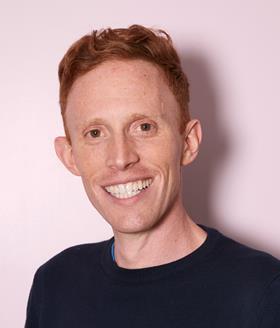 Alex Marsh leads UK activity for Klarna, the leading global payments and shopping service and one of the world's most highly valued private fintechs. He has extensive experience in banking, fintech, retail and finance, developing and executing strategies which deliver rapid and sustainable growth as well as working with regulators.
Before joining Klarna, Marsh spent 10 years at Close Brothers, where he held several leadership positions and became managing director at multi-award-winning Close Brothers Retail Finance in 2016.

We make shopping smooth. With Klarna consumers can buy now and pay later, so they can get what they love today. Klarna's offering to consumers and retailers include payments, social shopping, and personal finances.