Twenty-seven female and non-binary leaders have been recognised in Retail Week's Retail 100 index of the most inspiring individuals driving change across the sector.
The Retail 100, our annual celebration of retail leaders transforming the sector, has been published and features greater diversity than ever before.
This year's Retail 100 has removed the ranking aspect – often synonymous with outdated hierarchical power – to instead focus on individual efforts in the following categories: People Champions, Experience Innovators, Strategists, Disruptors, Sustainability Activists and Dealmakers.
In turn, this has led to the inclusion of the most female and non-binary leaders in the Retail 100's 17-year history. Below are just a handful of the incredible names recognised this year.
Jack Monroe – Retail 100 people champion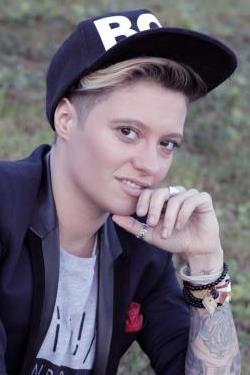 The social media age has given birth to a new breed of influencer and disruptor – and Jack Monroe, aka the Bootstrap Cook, is among the most prominent.
Monroe's online campaigning on behalf of cash-strapped consumers has had a genuine impact on retailers' strategies during the past year.
In February, she drew attention to rising prices and poor availability of entry-level products in her local Asda. Her comments went viral and, in response, Asda pledged that its budget Smart Price and Farm Stores ranges would be made available in all 581 stores and online.
Monroe then partnered with Superdrug in May to help the business keep personal care products affordable, fearing that "hygiene poverty is fast becoming a hidden impact of the cost-of-living crisis".
Next on Monroe's agenda is the launch of the Vimes Boots Poverty Index – an initiative to raise awareness of the socioeconomic unfairness that people on low incomes face.
Retailers cannot afford to be tone-deaf to consumer struggles – and Monroe is ensuring they listen up.
Alessandra Bellini – Retail 100 experience innovator
Alessandra Bellini joined Tesco in 2017 following a 20-year career at Unilever and has set about optimising and digitising the customer experience.
Bellini oversaw Tesco's launch of the Clubcard Plus subscription service back in 2019, providing members with 10% off two 'big shops' in store every month, 10% off Tesco brands and other benefits such as double-data mobile deals and preferential Tesco Bank credit cards for £7.99 a month.
She also introduced Clubcard Prices, driving loyalty by only offering promotions to Clubcard holders, and converted 9 million Clubcard holders into digital users, allowing them to access their points and coupons and pay for their shopping via their smartphones.
In May, Bellini launched Tesco's Better Baskets campaign, which signposts shoppers towards healthier, more sustainable products – including plant-based options, low-alcohol drinks and snacks under 100 calories – to make it easier for them to shop healthily and affordably as the cost-of-living crisis mounts.
Dame Sharon White – Retail 100 strategist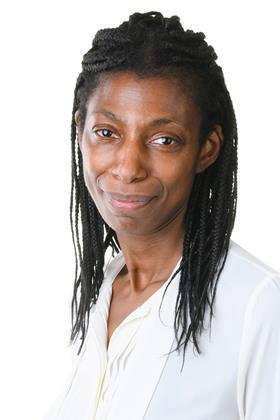 As a newcomer to retail, Dame Sharon White's appointment at the helm of John Lewis Partnership in 2019 raised some eyebrows – particularly when she unveiled a strategy that moved the business away from its retail roots and into new categories ranging from housing to financial services.
White aims to generate 40% of the Partnership's profits from outside retail by 2030. Over the past 12 months, White's strategy has begun to bear fruit, with pre-tax profit growing by more than a third year on year.
Last August, the Partnership entered the financial services market for the first time with three offers for customers – two ISAs and a general investment product – to help "play to our strength as a trusted brand known for strong service". John Lewis is also targeting the property market with plans to build 10,000 rental homes during the next decade.
Under White, JLP is clearly ready to explore new revenue streams and embrace innovation and evolution – something it has arguably needed for some time.
Marcia Kilgore – Retail 100 disruptor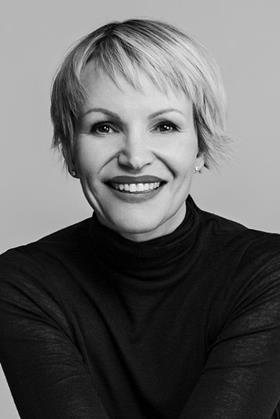 Marcia Kilgore graduates from last year's ones to watch to the main index, following an exciting year for her booming beauty subscription brand Beauty Pie.
The business' innovative USP lies in its ability to enable members to pay a small fee to access a wealth of products, across up to 400 SKUs, on an annual or 60-day trial basis.
Founded on the premise of luxury beauty without a high price tag, Beauty Pie delivered a stellar sales performance for the year to March 2021, when sales surged 140% to £40m. It also came close to breaking even as operating losses were reduced to £300,000, compared with £8.9m in 2019.
In September 2021, Kilgore raised $100m (£80m) series-B funding in a round co-led by Index Ventures and Insight Partners to fuel further growth, and in April she revealed what some of that growth will look like. Kilgore is launching Beauty Pie into new categories, including apparel and accessories, with a goal to make "high-quality products more widely accessible and affordable".
Isabella West – Retail 100 sustainability activist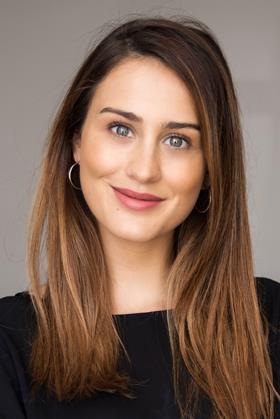 How can retailers provide a sustainable alternative to fast fashion? Isabella West hopes her online rental fashion brand Hirestreet and white-label rental technology platform Zoa are the answer.
Having founded Hirestreet in 2018, West is pursuing growth through a series of retail tie-ups. In January, Decathlon UK launched its first clothing rental collection with Hirestreet, offering ski and hiking ranges over rental periods of four, 10 or 30 days. Fast-forward to April and Marks & Spencer, an investor in Hirestreet, made 40 of its spring/summer womenswear lines available on the platform, with items available to rent for as little as £10.
Now working with 50 fashion brands, including Asos and French Connection, West's outlook is positive: "Demand for rental fashion boomed in 2021 and customers are now looking to hire items for more than just formal occasions."
And there are whispers that the platform could be extended beyond fashion too, meaning West could have a huge influence on retail's rental agenda.
Julia Straus – Retail 100 dealmaker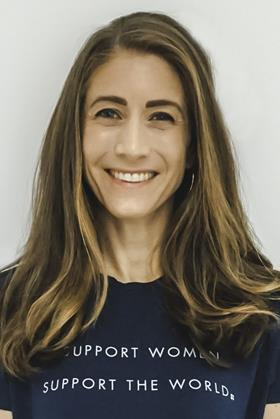 Julia Straus is preparing to make good on plans to "expand Sweaty Betty and further our mission to empower more women through fitness all over the world" following the business' acquisition by US footwear manufacturer Wolverine Worldwide in August last year.
The $410m (£295m) deal sees Straus report to the company's president, Brendan Hoffman, with a strategic focus on ecommerce. Straus, who has been at the helm of the London-based athleisure brand since 2018, oversaw strong growth prior to the sale, gearing the business up for the deal.
Sweaty Betty's latest results, published in November 2021, revealed a 74% spike in sales year on year to £127m in 2020. Some 80% of those revenues came from direct-to-consumer (DTC) channels as the business capitalised on the consumer shift to home workouts during coronavirus-enforced lockdowns.
Straus will be working with Hoffman to double down on the burgeoning DTC arm over the next year.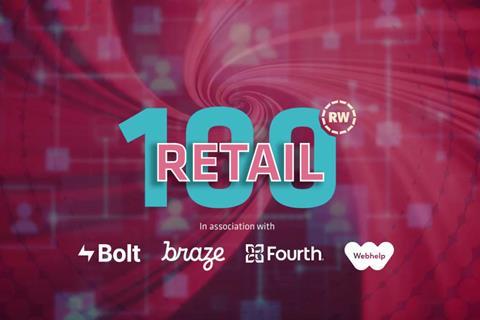 Find out which other inspiring names feature in the Retail 100 – and why – by accessing your free copy of the report here.