John Lewis Partnership chairman Sir Charlie Mayfield has warned that a 'Yes' vote for Scottish independence could lead to higher prices in the country.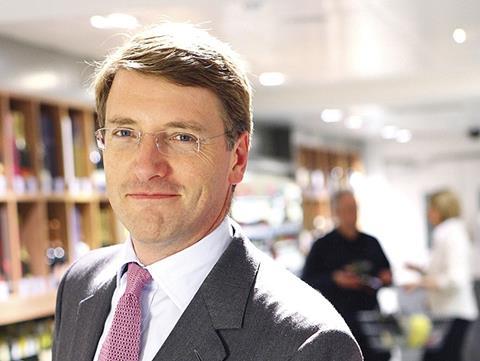 Mayfield, speaking as the group revealed a 12.1% first-half rise in profits before tax and exceptional items, cautioned that a 'Yes' vote would lead to "business risks" that include economic uncertainty and rising costs of doing business.
He said that looking ahead, if the costs of operating in an independent Scotland rose substantially, retailers may look to pass those costs onto Scottish shoppers.
"Going forward, I can't say our prices will stay the same"

Sir Charlie Mayfield, John Lewis Partnership chairman
Mayfield said: "Going forward, I can't say our prices will stay the same." He pointed out that it was already more expensive for retailers to do business in Scotland due to factors including different regulatory pressures, but that at present those costs are spread across the UK.
However, he added: "We have to keep this in perspective. On Friday next week our shops will open on time and the prices will be the same."
The partnership operates nine stores and a contact centre in Scotland, and employs more than 3,000 staff.
John Lewis managing director Andy Street said that the department store group's core Never Knowingly Undersold price promise would remain intact in an independent Scotland, but that prices may be compared against competitors in Scotland rather than across the whole of the UK.
Mayfield's comments add weight to remarks made this week by Kingfisher boss Sir Ian Cheshire and former M&S boss Sir Stuart Rose. Both have warned that an independent Scotland could lead to economic instability just as the recovery is beginning to gain momentum.
Waitrose fall in profit
John Lewis stablemate Waitrose experienced a fall in first-half profits as it invested in the business. Boss Mark Price said the grocer continued to outpace the sector and said he was unconcerned about the prospect of Aldi overtaking it in terms of market share.
"Shares move up and down all over the place," said Price. "It really means nothing. A dash for growth is counterproductive. It's not a race of that type; who's winning today or tomorrow.
"It doesn't matter what the others do."
Waitrose has a 4.9% share of the grocery market at present, with Aldi snapping at its heels with 4.8%, according to Kantar data covering the 12 weeks to August 17. Both have seen their market shares outpace others in the sector.
Price said the grocery market was "going through a period of unprecedented change" with the rise in popularity of online, convenience, and eating out more. He also said the investment in value is changing the grocery landscape. But he added: "We've been investing in our model ahead of the curve. We continue to win market share."
He said Waitrose is attracting 670,000 extra shoppers each week.
Price added that the lower cost of raw materials is having a greater impact on price deflation than investment made by retailers. "The far bigger impact is what's happening with incredibly good harvests and what affect that's having on pricing," he said.
He added that Waitrose is benefitting from its monthly magazine, online TV channel and TV show.
"We are now a significant media owner," said Price. "The digital age gives you the opportunity to have a different kind of relationship with your customers."
Expect a market-beating Christmas
Street said he expects John Lewis to enjoy another market-beating Christmas this year, and anticipates that online sales will account for 33% of sales compared with 30% last festive period as the retailer continues to invest in its omnichannel operations, including Waitrose pick-up points, Collect+ and extended delivery cut off points.
Prices could rise if Scotland votes 'Yes', warns John Lewis Partnership boss
1

Currently reading

Prices could rise if Scotland votes 'Yes', warns John Lewis Partnership boss Charlie Mayfield

2