Scotland has voted 'no' in the referendum for independence from the UK, ending uncertainty for retailers operating in the country.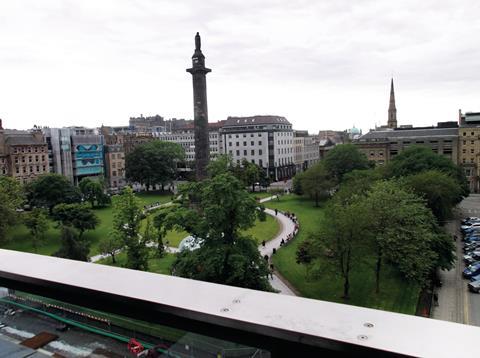 Results from yesterday's referendum came in with 1.9m Scots voted in favour of remaining in the United Kingdom, while 1.5m voted "yes" to independence.
Retailers including Kingfisher, Asda and Next had said a 'yes' vote would most likely push up the prices of products in Scottish stores, while others said it could add an administrative burden to them as it would have meant operating as a single infrastructure with, potentially, a different currency.
The news that the United Kingdom was staying intact sent the pound soaring on the Asian markets.
On the news of the 'no' vote, Prime Minister David Cameron said: "The people of Scotland have spoken and it is a clear result. They have kept our country of four nations together and like millions of other people I am delighted."
Labour leader Ed Miliband tweeted: "Our United Kingdom is stronger today than it was yesterday."
The focus will now be on how the Government devolves certain powers to Scotland, delivering on its promise of more powers for the Scottish parliament, based at Holyrood, Edinburgh.
After the vote had been counted Cameron promised he would honour the promises "in full". He revealed that Lord Smith of Kelvin – who led Glasgow's Commonwealth Games – will oversee the process to take forward the devolution commitments with powers over tax, spending and welfare all agreed by November and draft legislation published by January.
Scotland's First Minister and leader of the 'yes' campaign Alex Salmond said: "I accept the verdict and expect all to follow suit."
Cameron added: "Let us remember why it was right to ask the definitive question, Yes or No.
"Because now the debate has been settled for a generation or as Alex Salmond has said, perhaps for a lifetime.
"So there can be no disputes, no re-runs – we have heard the settled will of the Scottish people.
"Scotland voted for a stronger Scottish Parliament backed by the strength and security of the United Kingdom and I want to congratulate the No campaign for that – for showing people that our nations really are better together."