Retail Week reveals its list of the UK's top 30 growth retailers. Here we highlight the key statistics and some notable businesses that have made the list.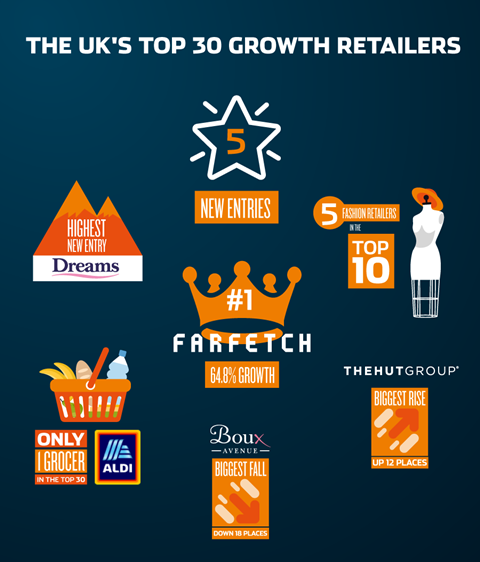 Click here to view the full list and discover the strategies that are driving growth for the UK's fastest growing retailers.

Helping organisations adopt digital communication solutions to transform how they work, supported by the UK's most reliable mobile network.