Paperchase has appointed former Pets at Home chief executive Nick Wood as its chairman.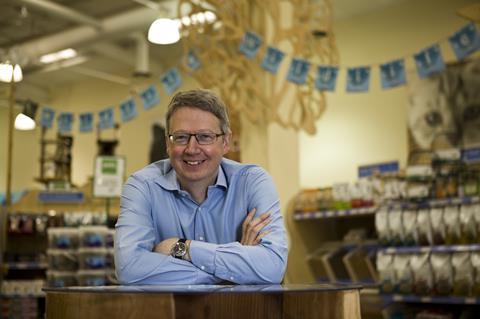 Wood will replace George Mrkonic, who will continue to serve as a non-executive director.
"It is an outstanding, differentiated brand with fantastic products and loyal customers," said Wood.
"There is a great platform in place, but plenty of opportunity and work ahead."
He said the focus will be developing Paperchase's Treat Me reward scheme, investing in online and opening new stores.
Wood was boss of Pets at Home for eight years. He resigned in March last year, staying at the retailer in an advisory capacity until July.
Paperchase traded well in its last year. EBITDA increased 25% to £10.8m in the 12 months to January 31, while UK like-for-likes grew by 4.9% and total sales lifted to £136m.
Online sales rocketed 36% and international sales grew 22%.
The stationery retailer is poised to enter the US market this year, having agreed deals to open two stores in Chicago.
In the UK, there are currently 160 Paperchase stores and concessions, in Selfridges, Next, Fenwick and House of Fraser. The retailer also has outlets in Ireland, France, Germany, Canada and the Middle East.