Retailers in central London have pledged to create 2,000 jobs if Sunday trading hours are extended, following George Osborne's Budget.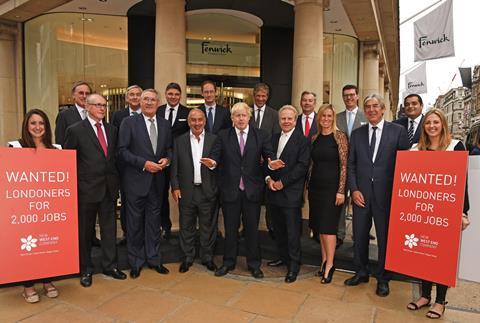 Top retailers including Arcadia tycoon Sir Philip Green, Harrods managing director Michael Ward, Harvey Nichols chief executive Stacey Cartwright and Selfridges group managing director Paul Kelly are among those supporting the initiative.
The jobs pledge, coordinated by business association the New West End Company (NWEC), was backed by London mayor Boris Johnson, who joined business leaders for its launch. At present there are about 65,000 retail workers in the West End.
The move comes after Osborne revealed proposals to liberalise Sunday trading restrictions in last week's Budget.
Extending Sunday trading by two hours would boost trade in the capital's West End by £260m a year, according to the NWEC.
The jobs promise came as the NWEC unveiled its Charter for Growth manifesto, outlining how the district can be made more competitive.
Green said: "This is a vital initiative to keep London's reputation as a premium and exciting shopping destination."
Ward added: "The pledge to create thousands of new jobs fits into a programme of measures which will keep London at the forefront of global retail destinations."