Online retailer The Hut Group has raised £14m from investors including former chief executive of Matalan Angus Monro as it gears up for further acquisitions.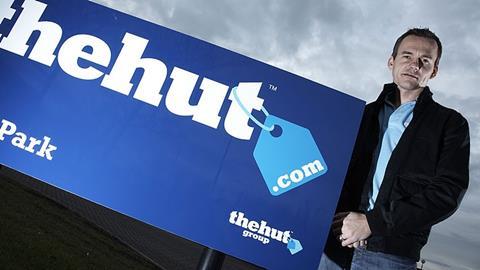 Following an institutional roadshow, the fundraising was completed by several investors.
Fund managers Artemis and The William Currie Group, along with technology VC firm Balderton Capital, along with Monro participated in the fundraising. Monro has also joined The Hut Group's board.
Hut Group chief executive Matthew Moulding said: "We are delighted to have completed such a unique fundraising where we have asked major financial institutions to step outside of the norm of publicly listed companies and invest in a private company in advance of a flotation."
Founded in 2004, The Hut Group operates websites in several sectors including entertainment, footwear, accessories and toys. It also operates the Zavvi website, and operates white label services for retailers including Asda.
The Hut Group said it has significant funding available for acquisitions and M&A director Steve Whitehead, who joined the business in January from Barclays Private Equity, will lead acquisitions and broadening the product offering.
Monro said: "With The Hut Group's focus on fast moving consumer goods and serving the online consumer, it is very well positioned to benefit from the continued retail channel shift to online. I am delighted to be able to offer my knowledge and experience to Matt and the team to deliver the next stage of growth and prepare for flotation."
The Hut Group also plans to recruit a further 100-150 staff in the coming 12-18 months.