Miriam Lahage, former global head of fashion at eBay, is to head up plus-sized online retailer Navabi's buying and merchandising departments.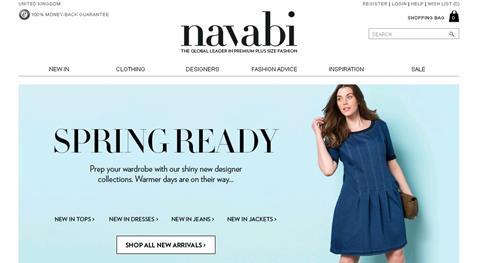 Lahage takes up the position of chief merchant and will lead Navabi's premium branded proposition while also driving forward the development of its own-brand offering.
She first began working with Navabi in May 2014 as strategic advisor, and she will now oversee the brand's broader marketing and trading divisions.
Lahage has held a number of senior ecommerce and fashion roles, most famously as global head of fashion at eBay's $9.7bn (£6.3bn) fashion division.
She has also been a consultant for Net-a-Porter, and was most recently on the executive board of the German department store group Peek & Cloppenburg, where she led new business and ecommerce, as well as being the interim head of marketing.
Navabi was co-founded in Germany in 2009 and now generates 30% of its turnover from the UK. It has a team of more than 150 and trades in more than 30 countries.
Lahage said: "The plus-size market is the single biggest underserved sector in fashion. With a proven successful retail model and a huge potential for growth, Navabi's pioneering work is something I both admire and very much want to be involved in. I'm thrilled to join this creative and bold team and look forward to driving forward our work in 2015."
The etailer consists of more than 100 international plus-size brands including Elena Miro, Johnny Was and James Jeans, as well as Navabi's two own labels.
Lahage's appointment follows the closing of a funding round worth €25m (£18.1m) in January, led by Bauer Venture Partners.
Navabi said the number of women looking for plus-size clothing online is growing, in the UK Google searches for 'plus size' were up 21% in the last three months of 2014 compared with the previous year.