Marks & Spencer chief executive Steve Rowe has pledged to keep prices down for customers despite sterling's plunge.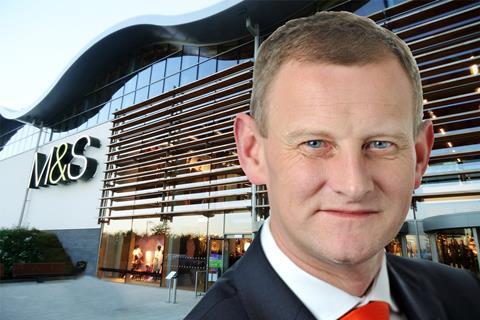 Speaking as he unveiled half-year results and plans for restructuring at home and abroad, Rowe was confident that he would not need to reverse clothing price cuts initiated as part of his drive to restore M&S's fashion appeal.
He viewed the prospect of price increases as a "last resort" and indicated he thought them unlikely in order to "remain competitive and offer our customers great value".
In the first half, M&S reported that "restoring price integrity" had boosted volumes, even though clothing and home sales were down 5.3% in total and 5.9% like-for-like.
M&S's food arm, Rowe said, is also well-placed to avoid increasing prices because it sources 70% of its products from the UK and it is increasingly enjoying the benefits of greater scale.
Brexit impact
Retailers across the board, especially those that buy in dollars such as fashion groups, are grappling with higher costs in the wake of sterling's fall after the Brexit vote.
Next has warned that it will pass some costs onto shoppers. However, Primark, which also updated this week, took a similar stance to M&S and said it was committed to "maintenance of its price leadership position in clothing".
On Tuesday M&S revealed it will wield the axe on around 30 clothing and home stores and convert others to its Simply Food format after interim profits tumbled.
The retailer will also exit 10 loss-making international markets including China, but continue to develop its presence overseas through franchise partnerships.
Rowe said: "These are tough decisions but vital to building a future M&S that is simpler, more relevant, multichannel and focused on delivering sustainable returns."