Department store Marks & Spencer has created a specialist unit to experiment with and develop retail technology as part of its long-term growth strategy.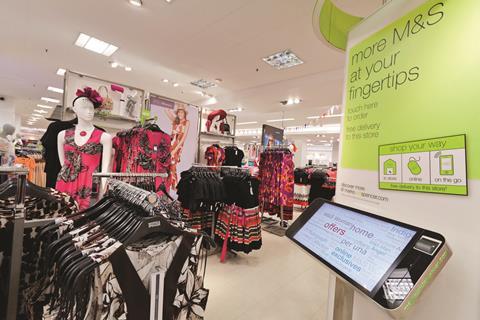 Marks & Spencer is to foster a 'Silicon Roundabout'-style start-up mentality to drive its multichannel ambitions through the creation of a 'digital lab' with a mandate to experiment freely and spur innovation.
The retailer has appointed Kyle McGinn, who played a key role in the design of the BBC iPlayer and has worked for a variety of digital ventures, to head a specialist team that will pilot cutting-edge technologies and come up with ideas that can be "implemented at scale".
McGinn will report to Laura Wade-Gery (pictured), M&S's multichannel ecommerce director, and has begun hiring a six-strong team.
Wade-Gery told Retail Week she hopes to combine the fleetness of foot and technological knowledge that characterises youthful digital companies - such as those based around London's so-called Silicon Roundabout on Old Street - with retail's connection to consumers.
"We want a small, dedicated unit to enable us to have a start-up, entrepreneurial mentality and tech-savviness, and to put that together with customer insight. The whole idea is to test some quite experimental stuff - I wouldn't rule anything out."
Wade-Gery said the emphasis of the digital lab would be on fast testing and learning lessons so that good ideas can be implemented rapidly and others cast aside. "We'll test a whole pile of stuff," she said. "I'm optimistic that within a few weeks we'll be getting on and doing stuff that we weren't doing before.
"Ideally what we're trying to do is influence how quickly M&S gets things done and build in that agility across the business."
McGinn joined M&S last week from social commerce specialist Reevoo.com, where he was chief technology and product officer.
Multichannel is a key component of M&S's long-term growth strategy. In the third quarter, multichannel sales climbed 10.8%, contrasting with its lacklustre general merchandise performance, where like-for-likes slumped 3.8%.
The retailer has introduced a variety of innovations such as a smartphone app last summer, since downloaded by 500,000 people, and the use of Aurasma augmented reality technology in marketing campaigns.