Marks & Spencer's pilot new format stores, launched this week, aim to distinguish between the identity of its fashion brands such as Per Una, Autograph and Limited as well as emphasise the uniqueness of its offer in food.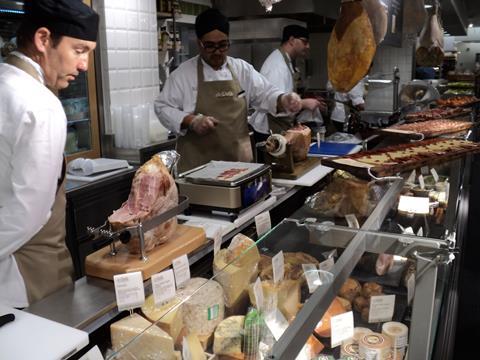 The retailer this week launched exclusive international branded food in 59 stores. The initiative came as M&S unveiled its pilot store model, including a deli, to emphasise product exclusivity.
M&S chief executive Marc Bolland said the pilot stores will introduce distinctive product such as Burrata cheese from Puglia in Italy, which is unique to M&S in the UK, and would reinforce the retailer's reputation as a quality food specialist.
Eight brands have been installed in stores so far and the range will eventually total 100. Bolland said: "They're absolutely best in class in their own country."
Other changes, unveiled at the Kensington High Street branch, included differentiated areas for M&S's fashion brands.
By mid-October the new approach will be introduced in another 14 stores. It has also been adopted at Westfield Stratford City.
The retailer will introduce brand-specific bags in pilot stores. An Autograph customer would, for instance, be given an Autograph bag rather than a generic M&S one.