Australian grocers Coles and Woolworths this week joined the Australian Food and Grocery Council (AFGC) in signing a new code of conduct.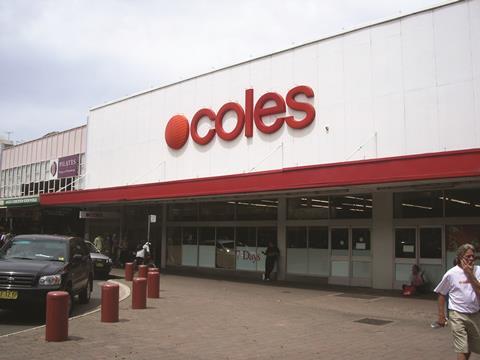 The code restricts the grocery giants from using their market power to alter agreements in place with suppliers.
It is hoped the initiative could be a solution to long-running tension between producers, manufacturers and the retail giants.
Suppliers in Australia have long complained that Woolworths and Coles - which together hold more than 70% of market share - are increasingly passing on costs in order to protect their own profit margins. Such a code should be a boost for both small, local producers and multinational manufacturers that have all voiced concerns over the retailers' tactics in the past.
The voluntary code, which was revealed on November 18, will be assessed by the federal government and Australian Competition and Consumer Commission (ACCC) before being put to a vote to become enforceable under the Competition and Consumer Act.
The pledge means that Coles and Woolworths will be unable to change the terms of supply contracts retrospectively. In addition they will be restricted from charging suppliers for goods broken and stolen at stores, or seek payments from suppliers to secure better shelf positioning.
The AFGC's chief executive, Gary Dawson, said the arrangement was intended to "even up the imbalance" in market power in negotiations between supermarkets and suppliers.
However, because the agreement is voluntary, there is scepticism about how effective it will be.
The adoption of a voluntary code raises the question of how breaches will be tracked and dealt with.
The federal government has warned the retailers it will intervene if they fail to abide by the code. Indeed, Australia's
small business minister, Bruce Billson, stated that non-compliance would result in government intervention to develop an "effective" code.
Again, a question mark must be placed over what stage the retailers would be deemed to be failing to abide by the voluntary code, and how quickly such an 'effective' code could be thoroughly implemented.
The news comes as the ACCC continues an investigation into alleged abuses of market power by the grocers towards suppliers. The AFGC confirmed that the full investigation would continue despite the implementation of
this code.
Louise Howarth, senior retail analyst, Planet Retail.
Planet Retail
For more information contact Planet Retail:
Tel: +44 (0)20 7715 6000
Email: info@planetretail.net