Retail news round-up on February 24, 2015: Tesco exec Sean McCurley exits, Apple to invest £1.25bn in European data centres, Dune to open stores in Saudi Arabia and more.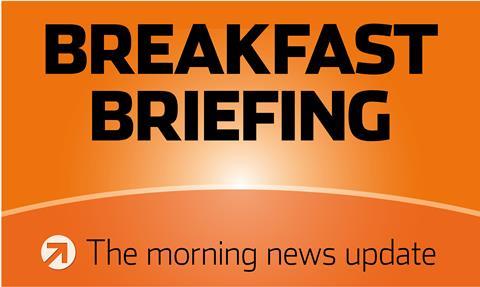 Tesco exec exits after return from suspension
Tesco's senior buying executive Sean McCurley has been made redundant just weeks after being reinstated to his role. McCurley, who was in the grocer's convenience operations, left the company in recent days, according Sky News.
McCurley was one of nine senior managers asked to step aside while Tesco investigated the dealings with commercial suppliers which led to its profits being overstated last autumn.
Apple eyes £1.25bn investment in data centres
Apple is to pump in €1.7bn (£1.25bn) developing data centres in the Republic of Ireland and Denmark, BBC News reported. The centres will be located near Athenry in County Galway and Viborg, central Jutland.
The County Galway centre will be built on land owned by the state forestry agency in the Republic of Ireland, Coillte. The centres will be used by the tech giant to operate services such as its online music and app stores.
Dune poised to open three stores in Saudi Arabia
Shoe retailer Dune is continuing its expansion in the Middle East, with plans to open three new outlets in Saud Arabia within the next year. The UK-based company's international franchise director Ben Jobling told Arabian Business that it has identified three locations for new stores in Riyadh and Jeddah.
Tesco hands golden handcuffs to key executives
Tesco is awarding key executives a total of almost £1m in shares as part of a golden handcuffs deal aimed at locking in the top team, The Daily Mail reported. The grocer has agreed to give some members of its executive board free shares but they must remain at the company until July 2017.
A Tesco spokesman said: 'These awards are a key element in retaining our Executive Leadership team. They will only be realised in July 2017 subject to their continuous employment with Tesco.'