Retail news round-up on September 2, 2014: Vodafone ends Phones 4u network agreement, Co-op Food unveils more price cuts, Made.com develops mobile app and ex Home Retail boss Terry Duddy to chair Retail Trust.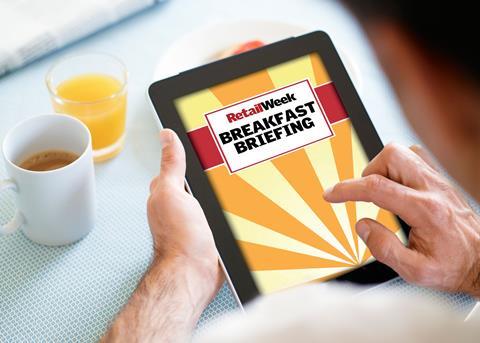 Vodafone to end Phones4u network deal
Mobile phone operator Vodafone revealed it has cancelled its network agreement with phone retailer Phones4u. The current tie-up will expire in February 2015. Phones4u said it was 'surprised and disappointed' by the company's decision, which will see it enhance its distribution partnership with the newly merged Dixons Carphone. Phones4u said it was in discussions with several mobile network operators in a bid to replace the volume of connections it has with Vodafone. But it added there was 'no certainty' to the outcome of these talks.
Co-operative Food unveils fresh round of price reductions
Co-operative Food has launched another round of price cuts in its £100m 'fair and square prices' campaign, Express reported. The company has reduced prices on a slew of products from ketchup to washing-up liquid in the latest supermarket price war. As part of its cost-cutting campaign, the Co-op has promised permanent price reductions of 5% across a broad array of essential products in its 2,800 stores.
Made.com plans to develop mobile app
Online furniture retailer Made.com is looking to concentrate efforts on creating its mobile offering, The Drum reported. The pure-play retailer does not currently have an application but is planning to create one that will offer consumers an experience that is 'slightly different' to other furniture retailers.
Made.com is also eyeing a greater focus on personalisation across its website and marketing output. As part of the drive, Made.com is planning to send out e-mails to its customers which will target those that have been looking at a particular collection on the site.
Former Home Retail boss Terry Duddy to chair charity the Retail Trust
Former Home Retail Group chief executive Terry Duddy is to join charity the Retail Trust as chairman.
Duddy, who stepped down from Argos owner Home Retail after 15 years earlier this year, joins on September 8, succeeding former Debenhams chairman John Lovering.
He was placed by Clarity Search, which worked on a pro bono basis.
Duddy's appointment as a raft of retail executives join the Retail Trust's board, including AS Watson property director Nigel Duxberry and Ted Baker group finance director and chief operating officer Lindsay Page.