Retail news round-up on October 2, 2014: Decathlon to trial smaller store format; Ocado boss Steiner predicts online will acount for 40% of grocery sales in ten years; and supermarket shares hit 11-year low.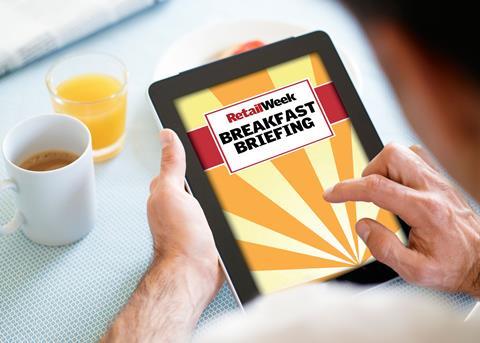 Decathlon eyes small stores for UK expansion
Decathlon is on a growth drive across the UK with plans to trial smaller stores and click-and-collect points.
The big box value sports retailer, which trades from giant shops of up to 50,000 sq ft on retail parks, has been in discussions about trialling a handful of 10,000 sq ft stores.
It is thought Decathlon has found it hard to roll out across the UK due to the lack of suitably large locations, and it hopes the smaller size will help it speed up its rate of expansion and enable it to open in and around big metropolitan cities.
Online to account for 40% of grocery sales in 10 years, says Steiner
Ocado boss Tim Steiner believes online will account for 40% of grocery sales in the next 10 years.
Speaking at the World Retail Congress, Steiner said improvements in connectivity would propel online sales in the future. He said: "I can't imagine how amazing our devices are going to be in 10 years' time. It could easily be the single biggest channel."
Meanwhile, he ruled out taking Ocado overseas and will instead concentrate on rolling out his platform with international retailers.
Supermarket shares hit 11-year low
The supermarket sector is in turmoil after the three largest listed grocers' shares all hit decade lows, reports The Independent.
Sainsbury's sank 7% to 234p – an 11-year low; Morrisons dropped 5% to 159.9p – a 14-year low; and Tesco fell 3.2% to 180.2p – an 11-year low.
The fall came as Sainsbury's admitted its sales are unlikely to rise this year for the first time in 10 years, while the Financial Conduct Authority has started a formal investigation into Tesco overstating its profits by £250m.