Tesco's fightback gained further momentum this week as the grocer's price investment began to make an impact and it named a new chairman.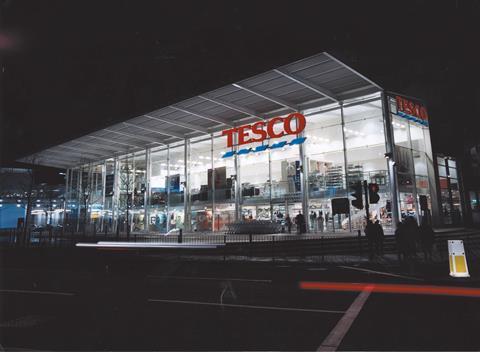 An ICM poll conducted exclusively for Retail Week showed Tesco's lower prices are beginning to resonate with shoppers and will provide relief for chief executive Dave Lewis, who has put price at the core of his turnaround strategy.
Last month, for instance, he reduced prices of hundreds of branded products by an average of 25%.
More than a fifth (22%) of shoppers said they felt Tesco's prices had dropped during the past year. That compared with just 13% of shoppers in April last year, when a similar survey was conducted following a £200m price investment by the grocer.
Last year 45% of consumers believed Tesco's prices had risen, but this year the proportion fell to 25%.
Perception of Tesco's prices was also likely to have benefited from the fall in prices across grocery as the big four battle the discounters - this week ONS data showed January's CPI inflation dropped to its lowest ever level of 0.3%.
ICM associate director Kate Bewick said its poll was "encouraging" and "the first steps in the right direction" in Tesco's turnaround.
The findings came as John Allan prepared to join Tesco as its chairman on March 1.
The Dixons Carphone deputy chairman will succeed Sir Richard Broadbent, who revealed in October he would step down after the grocer's accounting scandal.
Shore Capital head of research Clive Black said Allan's turnaround experience "may be highly valuable to Tesco" following his "remarkable achievement" at Dixons.
It emerged this week that former Asda chief Archie Norman had been approached by Tesco at the eleventh hour, and some analysts favoured the retail veteran over Allan.
Cantor analyst Mike Dennis said Norman would have been his choice because Allan "is seen as more of a logistics expert rather than a food retailer". Dennis said Allan should aim to "regain UK sales at all costs" as well as divest non-performing assets.
Tesco is poised to cut up to 10,000 jobs and will consult with staff and union Usdaw on Monday regarding the redundancies.