The boss of Tesco's convenience division, Sean McCurley, has been made redundant only weeks after being reinstated from suspension.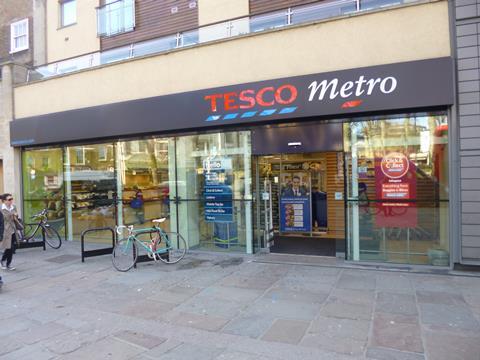 Sean McCurley, who was one of nine Tesco managers suspended following Tesco overstating profits by £263m, left the company in recent days, according to Sky News.
McCurley has worked at Tesco for more than 20 years and returned to work at the beginning of the month after being told he had been fully exonerated.
An internal memo regarding McCurley's return to the company reportedly praised him for being "professional and co-operative" throughout the internal inquiry.
McCurley's departure comes as the supermarket seeks to drastically reduce its head office headcount as part of a major cost-cutting drive.
It is expected Tesco will axe 4,000 jobs in its head office, while store closures and a removal of an in-store management layer could take total job cuts up to 10,000.
At least four of the nine suspended executives, including former UK managing director Chris Bush, have now left the grocer.
Meanwhile, it has also emerged Tesco is awarding key executives a total of almost £1m in shares to lock in the top management team.
The grocer has agreed to give some members of its executive board free shares but they must remain at the company until July 2017, according to The Daily Mail.