The birth of a new child is one of the main drivers of an increased tendency to buy online, according to data science company Dunnhumby.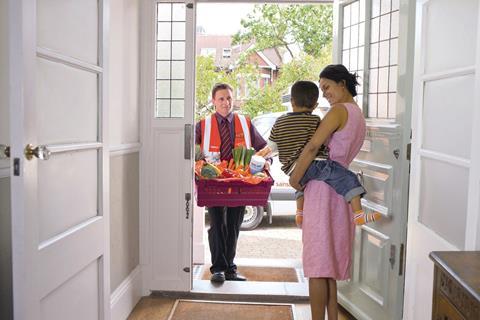 And the grocery sector is beginning to see significant growth in customers engaging with stores across offline and online channels.
Frozen meat, baby food and care, and canned food have the highest share of online sales, according to a survey of seven million people across 14 countries. These three categories have an average online growth rate of 21%.
Julian Highley, global director of customer knowledge at Dunnhumby, said: "Across the globe, there's a marked increase in multichannel grocery shopping. Growth in multichannel is particularly strong among time- and sleep-starved parents, who benefit most from being able to shop any time, without leaving the home."
Multichannel growth is also coming from emerging markets including China and Poland that have experienced year-on-year growth of 97%, while new markets including Thailand and Brazil experienced 89% year-on-year growth.
Success isn't guaranteed
But Dunhumby said not all brands are experiencing multichannel growth, with many experiencing decline in their online performance, or their online sales growth is lower than in-store.
This variation is due to how well brands understand and respond to customers' buying patterns in their category, which impacts online performance. Dunhumby said success can be achieved when retailers understand how consumers search their websites and optimise search terms accordingly.
Brands are more likely to succeed if their target market matches the profile of a typical online shopper: generally young, affluent consumers with young children.
Highley said: "The belief that a rising tide lifts all boats clearly doesn't apply in multichannel. Success is far from guaranteed. Instead, understanding the path to purchase online, as well as online shopping missions, is the key to brands succeeding."