Sainsbury's will launch contactless payments in its stores "before the end of the year", the supermarket giant has revealed.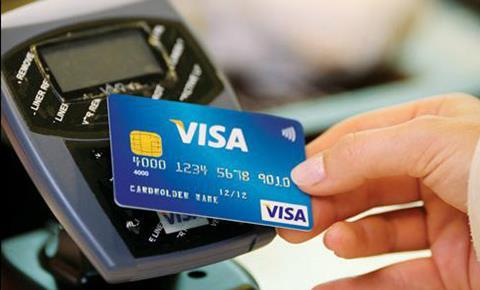 The grocer said the "gradual" roll-out of the technology would start before Christmas. All Sainsbury's stores will be able to offer the new payment method "during the first half of 2016", a spokeswoman said.
Exact dates surrounding the launch are yet to be revealed, but Retail Week understands some stores could start to offer contactless payments as early as next month.
At present Sainsbury's does not offer contactless payment in any of its stores, but will install the technology across its entire estate, which includes 600 supermarkets and more than 700 convenience stores.
Mobile app
The move is Sainsbury's latest drive to improve in-store technology and make the shopping trip easier for its customers.
As previously reported by Retail Week, the grocer is also testing a shop-and-go smartphone app that will allow customers to complete their entire in-store shopping trip using their mobile phone.
The app, which is in development and will be piloted at Sainsbury's Wandsworth supermarket, will allow shoppers to scan barcodes of the items they need while at home and add them to a shopping list.
When the user enters the store, they can use the app to scan product barcodes. Payment can then be made instantly by card.
The grocer is mulling the implementation of a 'payment zone' to help combat the threat of shoplifting. That would potentially be bounded by beacons or require customers to scan a QR code to ensure they pay before leaving the shop.
Sainsbury's digital chiefs told Retail Week earlier this year that a full roll-out of the app was scheduled for 2016. It is unclear how the pilot is progressing and whether the introduction of contactless payments will affect the planned roll-out.