Stock shortages due to the ongoing supply chain crisis have forced Sainsbury's to delay its toy promotion by a week, with boss Simon Roberts predicting further shortages over Christmas.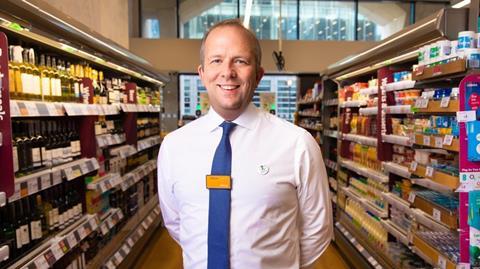 Speaking after the grocer reported an increase in profits in its half-year results, Sainsbury's chief executive Roberts said delays in international shipping times from Asia to the UK were responsible for the retailer delaying its annual Christmas toy promotion by a week.
"On the general merchandise side, there are challenges there," he said. "Specifically, I would call out clearly the delays in shipping times. Normally it takes 24 or 25 days shipping from Asia to the UK. We've seen that be north of 40 days.
"We forward-brought a lot of container capacity, so we're confident we will get everything through that we've planned for. But there are some challenges. Specifically, I would call out that we would normally run a toy promotion, which we have to delay this year."
Roberts said the toy shipment had "arrived on Saturday into Felixstowe" and was now "on the road into our stores ready for next week". However, he stopped short of promising there would be no gaps in non-food products in the run-up to Christmas.
"There are a couple of specific product categories that will be familiar to you that have been well trailed. One is consumer electronics, particularly given that the shortage of chips in production is an industry-wide issue. A global issue. I think in that category, particularly now, there'll be less stock available than would normally be the case."
While Sainsbury's core grocer business delivered strongly in the first half, Argos reported a 7.3% drop in sales in the first half of the year. Roberts blamed a multitude of global supply chain and production factors, alongside strong comparables with 2020.
He also flagged that Argos sales in the second quarter of the year had been particularly soft – down 12%.
It comes a month after rival Tesco signalled last month that its supplies had remained "resilient" in the face of the challenges amid warnings from logistics specialists, particularly in key gifting categories such as toys and electronics.
No gaps in food
Despite some issues around non-food availability, Roberts was far more upbeat on the availability of Sainsbury's key festive food ranges.
He said Sainsbury's would be launching 300 new products for Christmas this year. He also said Sainsbury's had ordered extra turkeys to meet increased early demand from customers.
"Christmas will be here before we know it," he said. "It's just around 50 days away and we are sure that people will be celebrating even more than normal this year.
"We're launching exciting festive food innovations and we have ordered extra turkeys. And we're working really hard to ensure great value for our customers."
Get the latest grocery news and analysis straight to your inbox – sign up for our weekly newsletter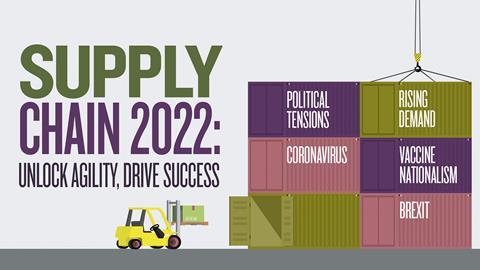 Read more
Retail Week's Supply Chain 2022 report, produced in association with supply chain experts Bis Henderson Consulting, GreyOrange, Intersystems and Snowflake, provides the blueprint for retailers looking to sustain growth and achieve success in these new ways.
Access the report here today to:
Finesse the first mile and navigate the warehouse space race
Understand how to win the final mile – and whether rapid delivery is the be-all and end-all
Future-proof your supply chain against the global backdrop
Learn how to adopt sustainability into all aspects of your operations
Discover the role of strategic alliances in making retail supply chains more resilient
Mon: GM
Tue: RS
Wed: CG/LT
Thur: Me
Fri: GB
Good weekends all!