Asda workers can press on with their £100m equal pay claim against the grocer following the latest ruling in a long-running legal dispute.
The Court of Appeal has ruled Asda store staff can compare themselves to warehouse workers.
The Walmart-owned grocer has argued that the roles of warehouse and store staff could not be directly compared and paid the same hourly rate because they were carried out in different locations.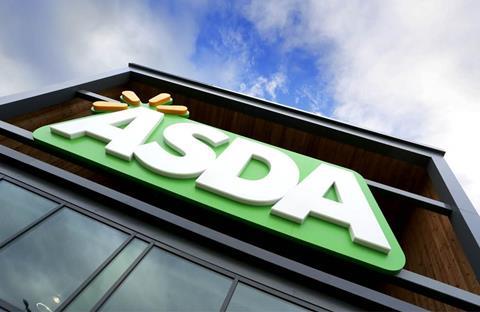 It has also pointed to the fact that warehouse-based work tends to be more physically demanding and often requires more antisocial hours.
However, shopfloor workers, who are being represented by law firm Leigh Day, claim they are doing jobs of equal value but are paid less because their work was historically perceived as "women's work".
They claim this historical discrimination has never been corrected by Asda.
If the shopfloor staff win the case, Asda could be forced to adjust the hourly pay for many of its 130,000 store-based workers.
The grocer could also be lumbered with a £100m bill in backpay, dating back as far as 2002.
A ruling of that nature would have huge ramifications for Asda's grocery rivals, with Tesco, Sainsbury's and Morrisons also facing similar equal pay claims.
Leigh Day estimates that the total value of claims against the big four could surpass £8bn.
In the latest judgment in the Asda case, Lord Justice Underhill ruled that for both retail workers and distribution workers, "Asda applied common terms and conditions wherever they work".
He said that meant workers who filed claims against the supermarket giant can proceed to the next stage of their claims.
Asda has also been denied an application to appeal to the Supreme Court.
A spokesman for the grocer said: "We are obviously disappointed with the decision, which relates to a preliminary issue of whether jobs in different parts of the business can be compared. Asda brought this appeal because it involved complex legal issues, which have never been fully tested in the private sector and we will continue to ensure this case is given the legal scrutiny it deserves.
"We remain confident in our case. This appeal has caused no delay to the main case, which has been continuing in the Employment Tribunal. The tribunal has yet to consider whether the jobs are of equal value in terms of their demands; it is only if some jobs are of equal value that the tribunal will go on to consider the reasons for the pay differential between them, including the fact that there are different market rates in different industry sectors.
"At Asda, our hourly rates of pay in stores are the same for female and male colleagues and this is equally true in our depots. Pay rates in stores differ from pay rates in distribution centres because the demands of the jobs in stores and the jobs in distribution centres are very different; they operate in different market sectors and we pay the market rate in those sectors regardless of gender."
Leigh Day's Linda Wong said: "Our clients are obviously delighted to have won this major victory against Asda and we now hope that rather than continuing to spend huge sums of money thwarting attempts to pay their staff what they are worth, Asda and the other major supermarkets pay their staff fairly as these workers are also their customers and fair wages benefit all businesses and UK society in general."
Tim Roache, general secretary of GMB – the union that represents Asda workers – said: "We welcome this decision. We'll always pursue justice and equality for our members and this decision is undoubtedly the right one.
"We know we're not all the way there, there are more hurdles to jump in this process and as always we remain ready to negotiate should Asda want to get around the table."