Asda chief operating officer Andy Clarke is tipped to take over as chief executive and chief merchandising officer Darren Blackhurst has left the grocer, Retail Week has learnt.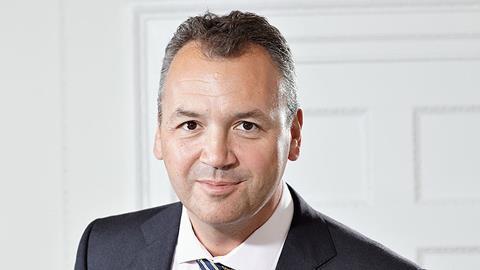 Asda confirmed that Blackhurst has this week left the grocer but would not confirm whether Clarke (pictured) was taking over as chief executive.
It is understood Blackhurst is taking time out before deciding on his next role.
Clarke has been tipped to take over and is thought to be very highly regarded at parent company Walmart.
Blackhurst was also among the internal candidates to take over as chief executive. He becomes the second director to quit a major retailer in two days after being looked over for the chief executive role, following Marks & Spencer finance director Ian Dyson's shock announcement yesterday.
In an internal memo to staff, seen by Retail Week, Asda chief executive Andy Bond said: "I wanted to tell you as soon as I could that Darren Blackhurst left the business earlier this week. With the pending change in CEO, we have had discussions about his future and he is taking some time out before ultimately pursuing his career elsewhere.
"I'd like to thank him sincerely for his work for Asda since he joined in 2006 – his leadership of the trading floor has made us a better business. He leaves a strong legacy and, I believe, the best buying team in Britain.
"There'll be a further announcement about Darren's replacement in the weeks ahead.
"As you know, our performance in the past few weeks has been more than encouraging. I'd urge you to keep focused on the plans we've put in place to deliver for our customers."
Retail Week previously revealed that other leading internal candidates, Asda finance director Judith McKenna and Walmart Canada boss David Cheesewright, have ruled themselves out of the running.
Current Asda chief executive Andy Bond will step into the role of chairman when a new chief executive is appointed.