Incoming Morrisons chairman Andy Higginson has a big task on his hands at the grocer. Retail Week looks at what his priorities might be.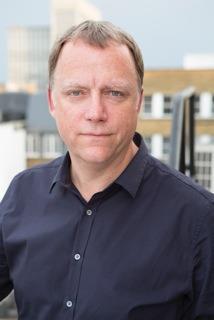 1. Ensure he has the right team
First and foremost Higginson must determine whether he has the right senior management team in place to lead Morrisons' turnaround, most importantly the right chief executive.
Pressure has been mounting on Dalton Philips as Morrisons market share continues to fall. However, he has come out fighting with a new price offensive to counter the rise of Aldi and Lidl. Will Higginson back him and his turnaround plan?
2. Ensure effective management of Morrisons' cost base
Morrisons' vertically integrated supply-chain model means that its decision to slash prices heaps pressure on it to manage margins. It does not have the same opportunity as some other grocers to make suppliers and manufacturers bear the brunt of price cuts - it must manage the margin reduction itself, which is made more difficult by the fact that sales have been going backwards.
3. Ensure definition of the Morrisons proposition
Morrisons has gambled on taking on the discounters with £1bn worth of permanent price cuts across three years, but insists it will not turn into a discounter itself.
Not all of its prices may not match the discounters but Dalton Philips argues they will be low enough to allow the company's fresh food and quality to shine through and win customers back.
Morrisons will have to strike a fine line when positioning the grocer as a cheap yet quality option.
Shore Capital analyst Clive Black says: "Morrisons has to work out what it is and do so quickly. We're seeing Asda in much stronger shape and Tesco should come back fighting later this year."
4. Build customer loyalty
Philips has admitted Morrisons has a larger customer overlap than any of its rivals. That overlap is indicative of a lack of loyalty, a situation Morrisons needs to remedy.
Morrisons is two decades behind Tesco when it comes to loyalty schemes - it is soon to launch one - so will no doubt Higginson's knowledge of the Tesco Clubcard will bring insight as Morrisons' settles on its own offering, which is planned to launch before Christmas.
Morrisons is testing three loyalty cards to investigate whether to go for a Clubcard-style points-based rewards programme or to copy Waitrose by offering instant rewards at checkout.
As Tesco struggles and Waitrose continues to prosper, which option to plump for requires a brave decision.
5. Building an online future
Philips has blamed Morrisons' lack of online business as one of the key reasosn for its recent struggles. Positive sounds are being made from the Morrisons camp about its recently launched operation, run in partnership with Ocado. Rolling it out and ensuring it makes the most of any 'latecomer advantage' on the right and wrong ways of retailing online, will be a priority for Higginson.
6. Maximisng property returs
Morrisons holds a greater proportion of property freehold than its rivals at around 90% of its estate and has been reviewing its portfolio. It is expected to reduce its freehold to 80% and monetise some £1bn of property value by 2016/17. Higginson's highly commercial approach should ensure the best possible outcome from these disposals.
Morrisons finance boss Trevor Strain is an old Tesco colleague of Higginson's and the pair should work well together.
Morrisons appoints retail heavyweight Andrew Higginson as its new chairman
1

2

Currently reading

Analysis: New Morrisons chairman Andy Higginson's 'to do' list

3

4

5