Iconic toy shop Hamleys' soaring international business has helped profits climb in a tough market.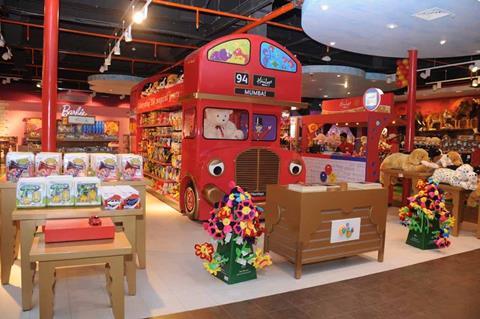 In the 52 weeks to March 26 pre-tax profit grew from £100,000 to £660,000 as like-for-likes edged up 1%. EBITDA jumped 21% to £5.6m, while operating profit surged 40% to £2.3m aided by overseas growth and a tight control on costs.
However, turnover slipped 1.5% to £59m as the retailer transferred its Denmark business to a franchise model. Current trading has rocketed, with like-for-likes in the 17 weeks to July 23 up 14.5% in the UK and Ireland. Overseas, like-for-like sales were up 28%.
Hamleys chief executive Gudjon Reynisson said: "It's the first year we've seen a significant contribution from our international business."
Overseas sales accounted for 23% of total revenue. Reynisson said the proportion will "increase massively in the future". He added: "The brand travels well."
In the UK, Reynisson said an improvement in retail operations, including better visual merchandising, led to an increase in footfall as well as average transaction value.
Hamleys, which refinanced in June, will open four overseas stores in this financial year, in Saudi Arabia, Kuwait and two more in India. It is also eyeing Turkey, Southeast Asia, and Eastern Europe.
The retailer's major shareholder, collapsed bank Landsbanki, wants to sell its 64% stake in the retailer, but Reynisson declined to comment on the situation.