Home shopping group Flying Brands' new contract wins have encouraged house broker Singer, despite the retailer plunging into the red after making big business errors in its first half.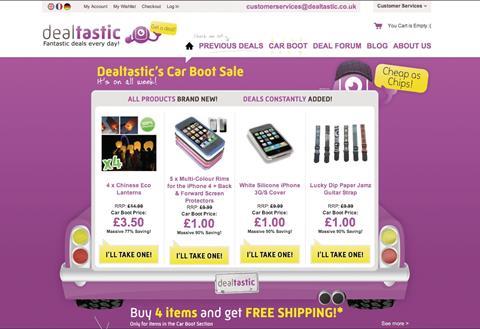 The retailer, which warned on full-year profits and was forced to renegotiate its financing after a "very difficult" first half, said underperformance at its core garden division, which includes the Gardening Direct and Garden Bird Supplies businesses, resulted from "mistakes" in marketing and disruption following a change of delivery firms. However, the multi-brand etailer has also struck a partnership with online greetings card specialist Hephalump.com, which sells personalised cards, and that its garden division will provide a white label gardening products site for Scottish television company STV.
Singer analyst Matthew McEachran said: "Management are aware they made strategic mistakes in the first half. They are confident these issues have now been largely rectified and there have been encouraging signs of improvement.
"We view the contract announcements as positive and management indicate they are in negotiations for further significant contracts."
The group posted losses of £2m, with £500,000 coming from continuing operations, for the six months to July 1, against profits of £400,000 last year. Sales from continuing business dipped slightly at £15.8m against £15.9m last year.
Discounting website Dealtastic was responsible for £1.5m of the losses and Flying Brands has scaled back its stake in the site from 80% to 25%, writing off its initial payment, because of its own reduced cash position and slower-than-expected sales growth on the site.
Flying Brands chairman Tim Trotter said: "We do not believe that it is appropriate for us to continue to fund a start-up internet company. We have accordingly renegotiated the terms of our investment in Dealtastic so that we have no future funding commitments."
Sales at Flying Brands' gardening business fell 10% to £9.9m. Revenues at the gifts arm rose to £5m from £3.7m, although that included additional sales from the acquisitions of Flowers Direct and Drake Algar.
McEachran forecast full-year losses to be in the region of £100,000 to £250,000 and until profitability improves he expects Flying Brands' share price to remain below the levels reached in 2010.