DFS founder Lord Kirkham has described the sale of his sofa chain to private equity firm Advent as "bittersweet" but vowed that the business would do "more of the same but at a much faster rate".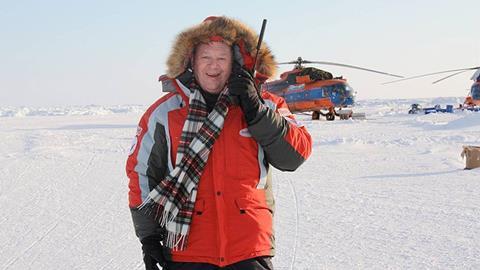 Kirkham, who will pocket about £300m from the £500m sale last week, will stay on at the retailer for a "few months" but "not beyond Christmas" to help integrate the new owners into the business. He will also keep a financial interest in the business, through a vendor loan to Advent.
Kirkham told Retail Week: "Thereafter they'll be on the phone and I'll pop in from time to time. I don't think I'll be on the board." He added he would be an "inhibiting factor" if he stayed too long.
The entrepreneur said completing the deal was "bittersweet", adding: "It's a win for me, a win for them [Advent] and a win for the staff. It's my religion, hobby, job, life, so I feel sad. But I'm not immortal so this day had to come sooner or later."
Kirkham said he is not interested in taking any non-executive roles at present, and would invest some of the money in art and good causes.
The sofa supremo completed the deal from the North Pole, where he was holidaying with Iceland boss Malcolm Walker. "We did this thing [the deal] on the satellite phone from inside the tent," said Kirkham. "It was 35 degrees below."
The sale surprised observers after Kirkham had ruled out selling the business earlier this year. But Kirkham said Advent "recognised that DFS was about the people, not property". Richard Baker, a partner at Advent and former Alliance Boots chief executive, has been appointed chairman.
"Jon Massey [chief operating officer] will still be doing the day-to-day stuff and Richard Baker will be bridging that gap between Advent and DFS," said Kirkham. "It will be the same team running it so the same culture will be preserved."
He added that Advent was a "younger team with fresh ideas" who would expand DFS aggressively".