HobbyCraft's new chief executive Catriona Marshall has turned around a sales decline at the arts and crafts retailer by realigning its pricing stance.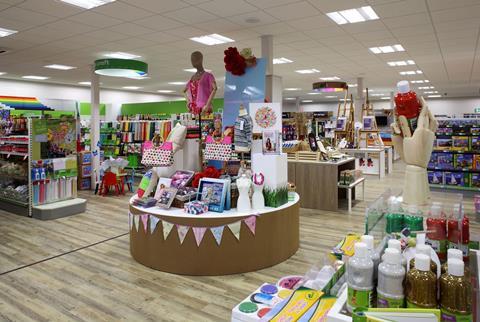 Marshall, who joined from Pets at Home in February, said HobbyCraft suffered declining like-for-likes at the start of its financial year in February, but said it has now returned to positive territory.
Marshall said: "We started this year with very difficult trading. We were out of line on value."
Marshall has reduced prices while "significantly increasing" HobbyCraft's promotional stance.
The move comes as the retailer revealed its first rebranding exercise as well as a new store format to appeal to a younger audience.
The new look store opened in Orpington last week with the aim of being bright, spacious and feminine. It hopes to strike a chord with young women with small children.
HobbyCraft spent £500,000 on the prototype store, but is aiming to bring down the costs when rolling out the concept next year.
Marshall said: "Hobbycraft has never done anything of this magnitude before. Our core customer is 45-plus and while we still want to look after that customer we want to expand our appeal to 25- to 35-year-old women."
She added that HobbyCraft will be focusing on opening on more high footfall retail parks as the retailer continues to take advantage of the 'make do and mend' ethos that took off in the recession.
Marshall said that jewellery-making, knitting and home-made gifts are on trend and it is not just about saving money any more. "It's less about thrift and more about the pleasure of making things," she said.
Under an internal programme called Project Jumpstart HobbyCraft will focus on giving customers better value for money while engaging with them more. A second phase, internally named Love Craft, will launch in October, focusing on product. "It will be like a mini relaunch," said Marshall, who added that HobbyCraft is editing its ranges while retaining "as much choice".