Ted Baker is launching its first-ever advert this month, with the campaign running across physical, social, print and online.
The business has never used traditional advertising before, relying instead on what founder and chief executive Ray Kelvin calls 'Teducation'. This has previously consisted of short films, shared on social media and YouTube.
Ted Baker, which admitted that trading had faltered in its most recent update, is badging the advert as a celebration of its 30th anniversary.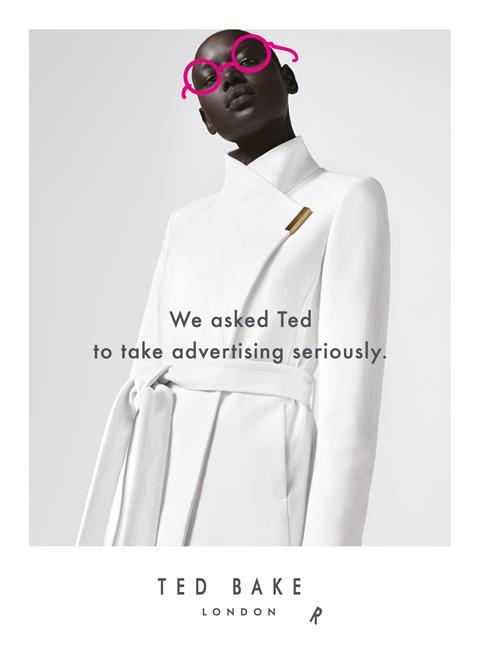 The new campaign features Ted Baker's women's wrap coat, a design which the retailer has sold for the past decade, updating it each season. Consumers can win the coat featured in the ad via a raffle-style competition.
Kelvin said: "Ted's never taken the expected route in the last 30 years, and nothing's going to change that for the next 30 years – and beyond!
"He's always trying to surprise and delight his customers and he believes this campaign does exactly that, blending modern photography with his mischievous sense of humour. Ted knows the world is changing, and he's evolving with it, but he's never going to lose sight of doing things his own way. Here's to the future!"