Fashion retailer All Saints has bolstered its senior management team with the appointment of a global ecommerce director.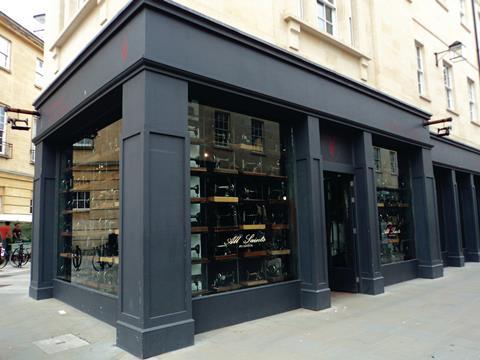 The retailer has appointed Esther Soto, who was previously electricals retailer Dixons' head of ecommerce strategy and planning. She joined last month as global ecommerce director.
Soto's hiring is the latest in a raft of head office appointments at All Saints as private equity owner Lion Capital improves operations and seeks to position the retailer as an international brand.
Including Soto, there have now been five appointments since the start of the year.
Deborah Keiser joined as global supply chain director. She has previously worked at Gap and US lingerie chain Victoria's Secret.
Tracey Mann, formerly retail director at Karen Millen, has joined All Saints as retail director for UK and Europe.
Earlier this year Matthew Corin took the position of global buying and merchandising director. He was formerly Hugo Boss vice-president for buying and merchandising for the Americas region. Global IT director Peter Groom has also recently taken up his post.
Interim chief executive Peter said: "We are continuing our ongoing process of investing in people to support the growth."
Wood stepped up as interim chief executive following the departure of Stephen Craig last autumn.
All Saints' US operation is being headed by interim chief executive Paul Seston after Paul McAdam left in December.