56% of consumers are influenced by Twitter before they buy, claims Twitter managing director Bruce Daisley.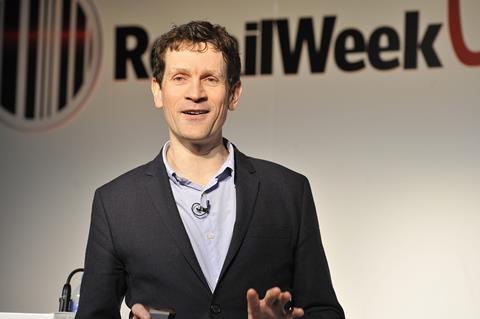 56% of consumers said they are influenced by content they see on Twitter when buying a service or product, according to Twitter UK MD Bruce Daisley.
Daisley shared the research by Twitter and Nielsen at Retail Week Live and said: "What we are seeing increasingly is a large amount of trust being placed in strangers people have never met."
He also unveiled that one in three people say Twitter has a direct influence on their purchase decisions and that this behaviour has now become mass market.
Native advertising
While sharing his predictions for the future of digital, and the challenges and opportunities that lie ahead for retailers, Daisley told delegates that rather than static online content, there is now a constant stream that retailers should engage with to their benefit. He said: "Web consumption is coming as a live stream, which has a relevance on how you can adapt and use that for your business."
Due to the content stream of content reaching consumers, Daisley explained that "native advertising" has emerged, which is advertising content that looks and feels like the content around it. "This form of advertising fits into the stream and content around it," he said. "This is one of the main changes for retail." Daisley added that because of the mobile evolution there is now no classic path to purchase that does not require research and corroboration.
'If you can get a message that is suitably timely, it tends to have an enhanced impact'

Bruce Daisley, Twitter
Daisley suggested retailers use tweets to place their promotions within a stream of content and to offer targeted advertising at timely moments. "If you can get a message that is suitably timely, it tends to have an enhanced impact," he explained.
Additionally, talking about changing consumer behaviours, Daisley reminded businesses to be ready. "All of these challenges and issues are confronting these businesses whether they are ready for them or not," he said.
He added that, according to Snapchat app founder Evan Spiegel, profiles online are no longer relevant because there is no offline, with members of the public now constantly online and that people's most recent social media posts have replaced the need for profiles.
Subscribe for full coverage
If you're enjoying our coverage of Retail Week Live subscribe for full access.

To subscribe with a 10% discount visit subscribe.retail-week.com/RWK-SBNI