Microsoft and Accenture are in talks with British retailers to launch their connected changing rooms concept 'as soon as possible'.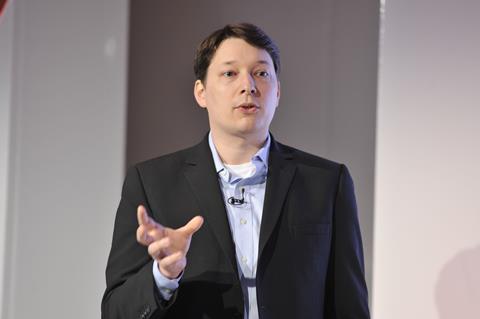 At present the fitting rooms – which detect the products a customer tries on – are being used exclusively by US department store Kohl's.
Brendan Mislin, senior manager at Accenture, told Retail Week: "We're in talks with some nice, big UK retailers. I can't name any names yet, and I don't have a specific timeframe, but I'd like to get the process started as soon as possible."
He was discussing the technology alongside Microsoft's head of retail and distribution Mark Bedford at Retail Week Live.
Mislin explained how the interactive changing rooms could revolutionise the way fashion retailers increase customers' basket sizes in bricks-and-mortar store.
Tagged items are detected by a computer in the fitting room and automatically show up on screen. From here the customer can see whether a particular piece of clothing comes in different colours and sizes, and – if the store connects the technology with existing stock monitoring systems - whether these are available in store.
The customer can use the system to notify sales advisers that they require another size or style. Mislin said the technology will help stores that cannot constantly keep fitting rooms staffed. "It tells a shop assistant: stop folding clothes – there's a customer here who might spend money with us."
The connected fitting room can also give the customer personal recommendations based on what they have brought into the fitting room and what they have bought in the past. This data can be mined to improve the effectiveness of in-store operations and merchandising.
"The data can tell you which items are the most popular in the fitting room. Retailers can use this information to decide which items are placed at the front of a display. And if an item is exchanged frequently for size, you can pass that information onto store staff," Mislin said.
He added that they were looking to expand the concept beyond clothing, citing homewear and mobile phone stores as other places the system could be put in place. "It's all about combining the best of in store with the best the best of web," he said.
Subscribe for full coverage
If you're enjoying our coverage of Retail Week Live subscribe for full access.

To subscribe with a 10% discount visit subscribe.retail-week.com/RWK-SBNI