Trailblazing digital retail technology had a flashbulb-moment alongside catwalk models as retailers put innovation centre stage for London Fashion Week.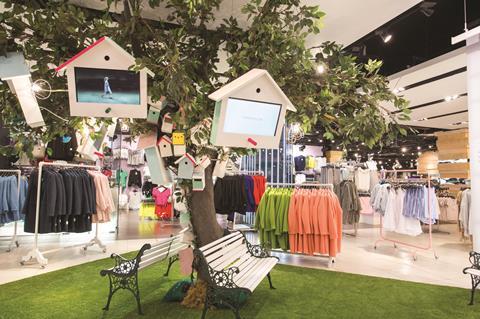 Retailers including Burberry, Selfridges and Topshop deployed digital techniques to wow fashion consumers.
Sir Philip Green's Topshop teamed up with Chirp, a platform allowing users to share information including pictures through sound technology.
Consumers were given access through Chirp to exclusive pattern room, backstage and catwalk photos.
Topshop hosted a Chirp and Twitter 'garden' in the flagship Oxford Street store in which customers could access content.
Upscale retailer Burberry tied up with Apple to use the new iPhone 5S iSight camera to film and stream its show. It also allowed consumers to 'pin' new lines straight to social media site Pinterest and purchase them.
The retailer said: "Pinterest provides a rich canvas for us to tell the many stories around our shows and collections in a highly visual, highly shareable way.
"Pinners can share in the show experience from start to finish, transforming a 15-minute show into a multi-day journey,
from collection inspiration through to runway made-to-order purchase."
Selfridges, Ted Baker and House of Fraser also took part in the Pinterest Fashion Week initiative. Mulberry featured a 'Fashion Week Moments' board with exclusive photos from the last six Mulberry Fashion Week shows.
French Connection held a party across 28 stores at which guests were encouraged to post on Facebook and Instagram to contribute to a real-time feed displayed in stores.
Meanwhile, eBay created shoppable YouTube videos.
The focus on digital innovation intensified this year, the first under the watch of British Fashion Council (BFC) chairman Natalie Massenet, founder of Net-a-Porter.
The BFC streamed multiple catwalk shows directly from its official Twitter account for the first time, and to coincide with Fashion Week launched a weekly fashion fix on Twitter for London commuters screened in underground platforms.
Verdict senior analyst Honor Westnedge said: "Retailers have driven innovation in technology this Fashion Week to reflect their consumers. There's been investment in new technology to drive personalising relationships and loyalty."