John Lewis sales fell for the week to March 7 after the retailer was hit by unpredictable weather and struggled against tough comparatives.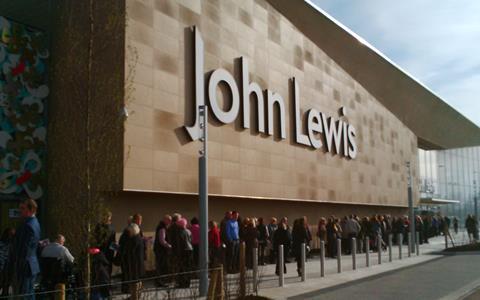 Weekly sales at the department store fell 0.2% to £72.6m as temperatures ranged from -2°C to 17.5°C, the warmest day recorded this year.
John Lewis said its sales being "broadly level with last year" was a good achievement considering it was up against price-matching activity from last year, which came a week earlier this year.
Sales within its home department led the way with a 3.1% year-on-year gain as home accessories and gifts sales surged 16.0% up on last year.
Mother's Day helped boost sales of its gift food and seasonal ranges by 32% and stationery by 11%.
The Mother's Day theme was reflected by sister company Waitrose, which helped edge up weekly sales at the grocer by 1.2% to £120.4m.
Sales of gift cards rose 57% year-on-year, while Mother's Day gifts were up 41%.
However, the drag effect of food price deflation continued. Last year a pack of mixed peppers was priced at £2, whereas now the same pack costs £1.
There were early signs of spring last week with the arrival of the first British strawberries in Waitrose shops after a relatively warm winter and high light levels.