Dixons Carphone boss Sebastian James reveals the cyber-attack on Carphone Warehouse appears not to have caused any fraud or hit market share.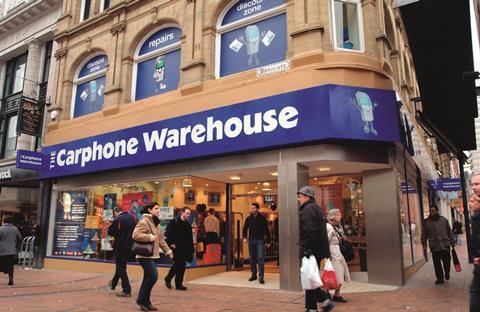 No heightened levels of fraud have been detected
Market share has returned after temporary website closures
White goods and 4K TV sales were strong in first quarter
It appears the reputational damage to the company has been relatively small after Carphone Warehouse revealed last month that up to 2.4m customers may have had personal information accessed by the hack and 90,000 of those had encrypted card details compromised.
However, the company has returned to the same market share as before the hack despite being forced to shut its OneStopPhoneShop.com, e2save.com and Mobiles.co.uk websites for two weeks.
James said: "For a couple of weeks we had to switch off these websites and that had some impact on sales but now they are all safe and up and running we are back to the same market share we had before the data breach
"We monitor very carefully with all the agencies and the banks whether there is any uplift in fraud levels for those customers affected and we have detected none so far, which is reassuring."
"We are spending a lot of time and resource and energy making our defences even stronger, we will continue to do that indefinitely"

Sebastian James, Dixons Carphone
James added the company is currently focused on strengthening its defences against hacks.
"We are spending a lot of time and resource and energy making our defences even stronger, we will continue to do that indefinitely.
"This is a war of attrition between us and the criminals who are trying to break in. We will build higher walls, and they will build higher ladders and we will build higher walls and that is the way it is going to be forever."
First-quarter results
James was speaking after Dixons Carphone posted a strong first-quarter performance, which was driven by its UK and Ireland businesses.
UK and Ireland like-for-likes were up 10% during the quarter ending August 1, while group like-for-likes increased 8% following tough trading conditions in Greece and Spain.
However, James said he did not "expect this level of growth to continue indefinitely" and attributed the strong performance to "spectacular" sales of iPhone 6s and the collapse of Phones 4u, which will be annualised after this quarter.
James added that the retailer has sold more than double the amount of white goods in the first quarter than it did in the same quarter in 2007 as the housing market picks up.
In the smart heating and lighting categories sales have grown 40 fold during the same period.
Sales of 4K TVs are continuing to perform well and were boosted by the first 4K television broadcast by BT for the Community Shield final at Wembley.
James said: "We sold twice as many 4K TVs as seats at Wembley for the first ever 4K television broadcast".
Dixons Carphone has also signed up over 130,000 subscribers to its iD mobile network.