Carphone Warehouse has renewed its partnership with telecoms firm EE as it seeks to take advantage of the growth of connected home devices.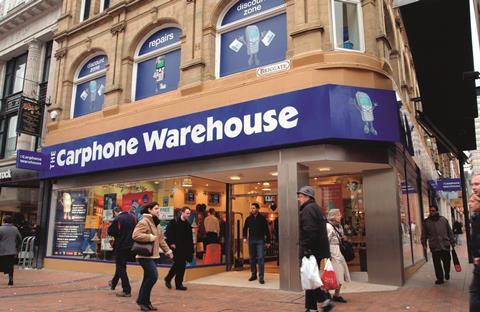 The deal will last a minimum of five years and has been secured despite EE deciding to sever ties with Phones 4u, a move that contributed to the collapse of the company.
EE has the largest 4G network of the UK operators and the partnership will boost the ambitions of Carphone Warehouse owner Dixons Carphone, which has identified the internet of things sector as a key area of growth for the business.
Carphone Warehouse UK & Ireland chief executive Graham Stapleton said although the retailer "would never be complacent" he was confident EE would sign a new deal rather than sell direct to customers because "they understand we attract different customers to them".
He added: "We share a very common vision of connected customers' futures."
The deal could pave the way for connected home products being sold in standalone Carphone Warehouse stores, rather than only concessions in Currys PC World.
Stapleton said: "There are a lot of Carphone Warehouse stores on retail parks that could sell that kind of [connected home] product."
BT's acquisition of EE will not affect the partnership with EE and will benefit customers, according to Stapleton.
He added: "The acquisition is good for the market because it means more investment in infrastructure and customer services."