Arts and crafts retailer HobbyCraft is staging its first TV ad campaign in three years following a brand "reappraisal" that has also led the retailer to launch its first customer magazine.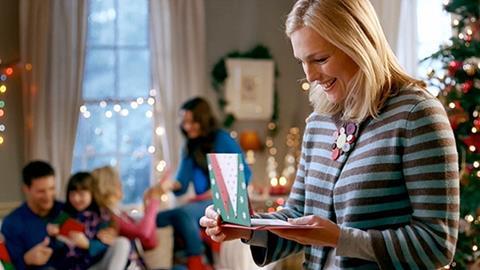 HobbyCraft's Christmas ad campaign, which begins next week and will run for eight weeks, aims to "bring the brand to life" and "inspire and attract" new customers, said head of marketing Lisa Looker.
The retailer is also sponsoring ITV programme Homes Under the Hammer, and Extreme Makeover: Home Edition on digital channel Home.
Looker said: "We have changed what we are trying to communicate. We want HobbyCraft to be the place you come to be inspired and we want to make it relevant to today's lifestyle."
She said HobbyCraft wants to link in with consumers doing up their homes and appeal to "modern and aspirational" shoppers. The ads, which will run across digital channels as well as ITV and Channel 4, feature the strapline "Hand-made by you, inspired by HobbyCraft".
The retailer's customer magazine, containing expert tips for updating the home as well as gift ideas, made its debut this week in all 44 stores, and sells for £1.49.