Find out which retailers price-conscious consumers will flock to in 2019 in Retail Week's new report.
Value retailers Aldi, Lidl and Asda top the list of desirable retailers to shop with in 2019 as consumers look to reduce expenditure.
Retail Week asked 1,000 consumers which retailers they plan to shop with in order to cut their spending in 2019. Aldi won out, with 394 respondents planning to visit the low-price supermarket more this year, followed by Lidl, with 309 mentions.
Online giant Amazon tied with Asda in third place with 215 votes apiece. Tesco and B&M rounded out the top five.
Our new report, in partnership with price comparison service Kelkoo, examines how the UK's shoppers intend to spend their hard-earned money in 2019 and why they are drawn to value brands.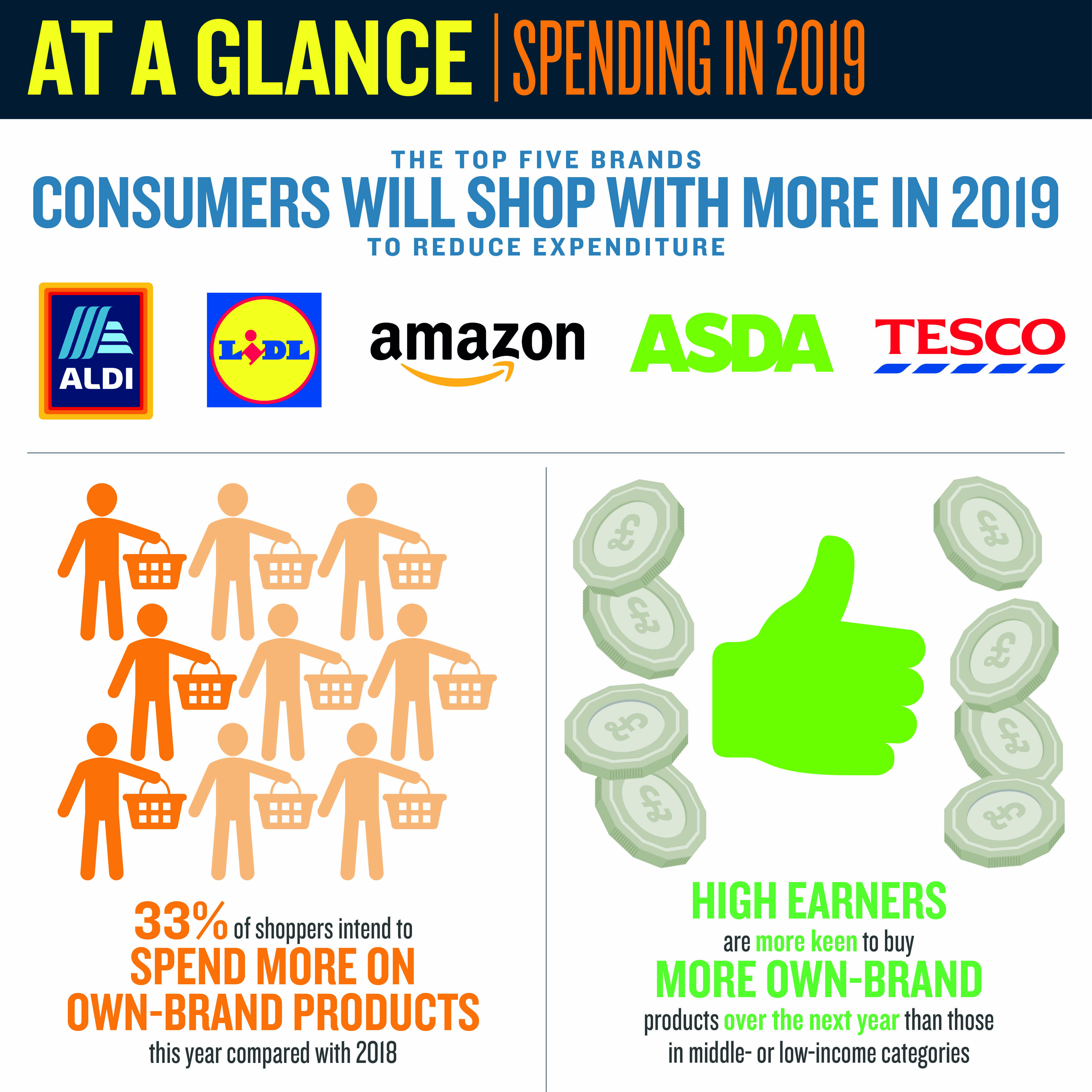 Meet the value shopper
In today's frugal environment, retail pricing matters more than ever.
With an uncertain Brexit outcome on the horizon, depressed wage inflation and rising costs leading to higher prices, 2019 looks set to be another year of belt-tightening for UK consumers.
When asked how important the price of goods will be to them in the coming 12 months compared with 2018, just 1% of consumers surveyed responded "not important" or "less important".
In contrast, 40% say the price of goods in 2019 will be "very important" to them and 34% say it will be "quite important".
So what tactics should retailers employ to satisfy the value-conscious consumer?
The vast majority of shoppers (60%) make it clear that what they want most when it comes to value is everyday low prices.
Shoppers over the age of 55 are comparatively more interested in everyday low prices than other groups, with 72% citing this as their favourite way to save money, compared with just 47% of millennials.
Meanwhile, tech-savvy younger consumers are bigger fans of promotional day deals, with 12% of 25- to 34-year-olds selecting this option, compared with just 1% of those aged over 55.
Own-brand could also be the big success story of 2019. A third of those we surveyed reported that they intend to spend more on private-label products this year.
Price was by far the biggest attraction to own-brand; 60% named it as the single top reason they would buy these ranges.
Production quality was second, with 17% citing it their number-one reason, while choice of ingredients came third with 6%.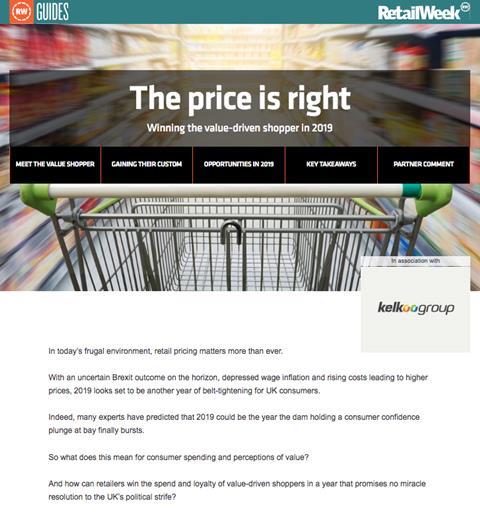 Read the report today
In a year that promises no miracle resolution to the UK's political strife, we reveal how retailers can win the spend and loyalty of the UK's value-driven shoppers.
Based on research with 1,000 shoppers, our guide uncovers:
UK shoppers' spending and saving priorities in 2019
How, where and why shoppers most like to make savings
Why consumers are gravitating towards brands with everyday low-price strategies
The reasons why consumers are increasingly attracted to own-brand ranges
How retailers can adjust their pricing and marketing strategies to capitalise on these findings.


Kelkoo Group is a pan-European ecommerce marketing platform that connects our merchants' products to a network of proprietary shopping websites and premium publishers.