The team behind Tesco's Customer Care Twitter account enjoyed horsing around after Deloitte consultant William Grobel posted this picture of the Tesco Brockenhurst store in the New Forest.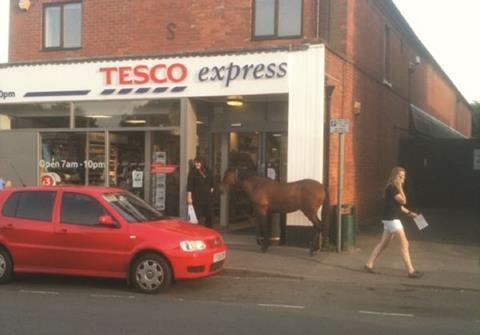 The Tesco team impressed in his caption competition: "I thought it must be an April Foal".
Think you can do better? Leave your caption in the comment box below - the best entry will win a £25 Marks & Spencer voucher.