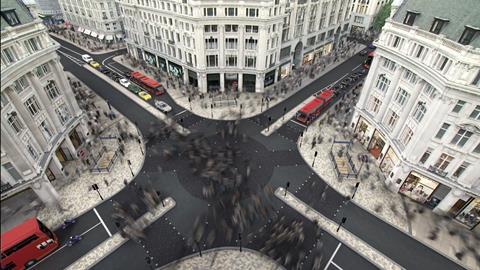 Work began this week on a project to transform London's shopping mecca Oxford Circus.
A new diagonal crossing, based on Tokyo's famous Shibuya crossing, will be built on the intersection between Regent Street and Oxford Street in the West End.
Westminster Council said the work will make getting across the junction much easier and safer for the 200 million visitors that cross it each year. It should also give more space for shoppers to move around the West End more freely.
The project will involve a complete facelift of the Circus, including the removal of barriers on the edge of the street and many of the smaller installations that clutter the pavement. The initiative, which will also include the redesign of about 800 meters of both Regent Street and Oxford Street, will cost £5m and is due to be completed by November.